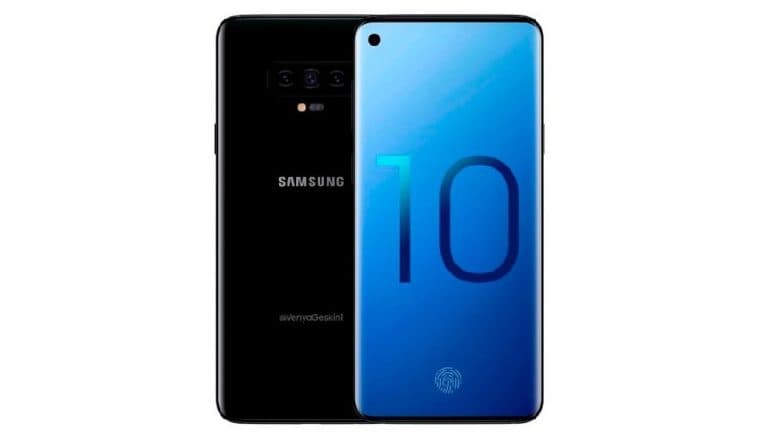 Samsung, a leading smartphone manufacturing company is gearing up to introduce the next-in flagship Galaxy phone, which is rumoured to carry such features that are not available on any Android or iPhones yet. Though the company hasn't confirmed anything other than the foldable smartphone that was revealed at an event earlier this month. But, one thing that we certainly know is that Samsung's 10th-anniversary Galaxy S10 will be the most exciting upgrade seen in years. The upcoming Samsung Galaxy S10 smartphone is rumoured to carry a radical new design along with six cameras, according to some market reports. Google Renames Project Fi as Google Fi; Now Supports Apple iPhones, OnePlus and Samsung Phones.
New leak details surfacing on the internet from a Korean site - The Bell reveal that the Galaxy S10's camera setup and it has been compelled to scrap facial recognition on all the four models. The report from The Bell highlights that Samsung's three Galaxy S10 models will be offered with 3 different screen sizes that are likely to be S10, S10+ and budget model. The Galaxy S10 will get 5.8-inch display screen whereas the Galaxy S10+ will sport a 6.2-inch screen. It is also rumoured that the company will also launch a new smartphone with a massive screen of 6.7-inch, which is codenamed as Beyond X. The three smartphones will have one front-facing camera, whereas the flagship model - Beyond X could be offered with dual-front cameras.
It is also important to note that the controversial new cut-out display will leave no space for an infrared sensor that is currently employed by current displays for facial recognition. This certainly can be a problem with this as far as Samsung is concerned. Moreover, Apple also uses three additional sensors - flood illuminator, dot projector and an infrared camera for its Face ID system. Samsung Confirms Galaxy Note 9 Camera Freezing Bug; Fix Coming Soon - Report.
According to the report from BGR, Apple will be aiming to shrink the notch on the 2019 iPhones by combining FaceTime and infrared cameras. If Samsung uses this technology on the new flagship smartphone, the cut-out wouldn't have space for the remaining sensors. We'll wait for more details to surface regarding the same.