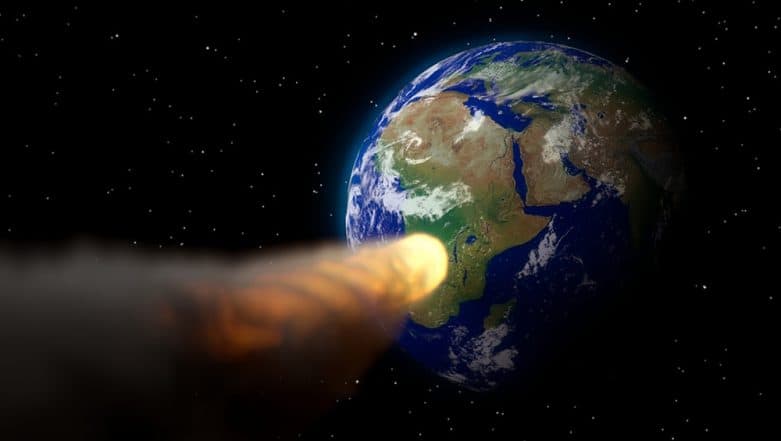 The mainstream media is currently buzzing over the "God of Chaos" asteroid, which is likely to hit Earth in the next ten years, 2029. The National Aeronautics and Space Administration (NASA) has already begun its preparation to save the planet from the giant rock, which is speculated to hurtle uncomfortably close to Earth. While scientists and researchers are currently worried, one notable expert seems to be unconcerned, however, highlighting a significant point. Tesla and SpaceX founder, Elon Musk in a recent tweet warned that Earth currently has "no defence." Amidst the Doomsday Alert report, here is everything you should know about the "God of Chaos." Doomsday in 2 Days? 62-feet-long Asteroid '2018 PN22' to Pass by Earth on August 17. 
Scientists have spotted small asteroids, flying by the planet at thousands of miles distance. But it is rare for a rock, which is about 340 metres wide to pass by the Earth so close. The asteroid will first appear in the night sky over the southern hemisphere, flying above Earth from the east to the west coast of Australia. It will then cross the Indian Ocean and move over Africa, and its route will be visible to the naked eye.
In a tweet, Musk stated, "Great name! Wouldn't worry about this particular one, but a big rock will hit Earth eventually & we currently have no defense."
Here's Musk's Tweet:
Great name! Wouldn't worry about this particular one, but a big rock will hit Earth eventually & we currently have no defense. https://t.co/XhY8uoNNax

— Elon Musk (@elonmusk) August 18, 2019
What is God of Chaos?
Dubbed after the ancient Egyptian god of evil, "God of Chaos," the asteroid's course from Earth is atypically close. The asteroid, was named by NASA as 99942 Apophis, is reportedly 340 metres wide and will be travelling at about 25,000 mph. It means that even a slight detour from its route could be catastrophic. Images taken by NASA revealed the size of Apophis, shows the asteroid looking perfectly circular. Despite its appearance, the God of Chaos could pack a powerful punch, if it came to Earth. Unsure as what affect will it bring to the planet, but severe damage is expected, even by its slightest touch. NASA even claimed that the rock will pass so close that it could be affected by the Earth's gravity.
According to NASA, the God of Chaos asteroid will be visible from the Earth with the naked eye. It will appear as a fragment of light streaking across the sky, getting brighter and faster as it goes. Although Apophis close approach is a decade away, the international asteroid research community has begun to plan observations and scientific opportunities for the celestial event.