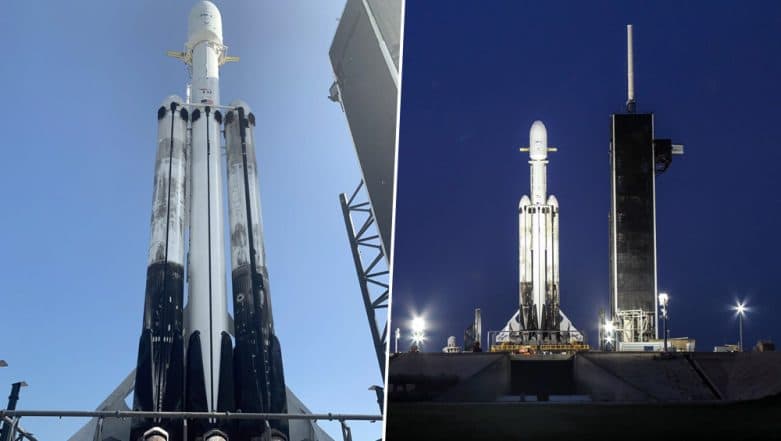 Elon Musk's Aerospace Company, SpaceX made a historic launch at the early hours of Easter Time, today, June 25, 2019. A powerful Falcon heavy rocket, with 24 satellites, lit up the sky in Florida after the vehicle took off, from the US state's Kennedy Space Center at around 2:30 am, ET, after nearly a three-hour delay, scheduled on June 24. In what Musk's company described as "the most difficult launches," it has ever attempted, the video of the dramatic moment has captivated the space lovers online. SpaceX's Falcon Heavy's Historic Launch: Facts to Know. 
The world's most powerful rocket, called STP-2 reportedly carried 24 research testing satellites into the orbit for Department of Defence, NASA, universities and Planetary society. The boosters separated as the rocket began for its six-hour mission to deploy the satellites. Elon Musk's SpaceX Successfully Launches Military Rocket for US Air Force. 
Watch Video of STP-2 Mission 
Before the launch, a number of complex moves were speculated during the mission. Although, the two-side booster rockets returned safely to Earth, on the adjacent Air Force landing pads, the centre booster missed its mark and crashed into the Atlantic Ocean. Musk who predicted the trouble tweeted, "It was a long shot."
Commissioned by the U.S. Department of Defence, SpaceX's STP-2, is the third for the Falcon Heavy rocket. Musk's company makes and is launching satellites for agencies NASA, the National Oceanic and Atmospheric Administration (NOAA), defence department laboratories, universities and a non-profit organization. The mission is one of the most challenging in SpaceX history, created with four separate upper-stage engine burns and three separate orbits to deploy satellites, as stated by the aerospace company on its website.