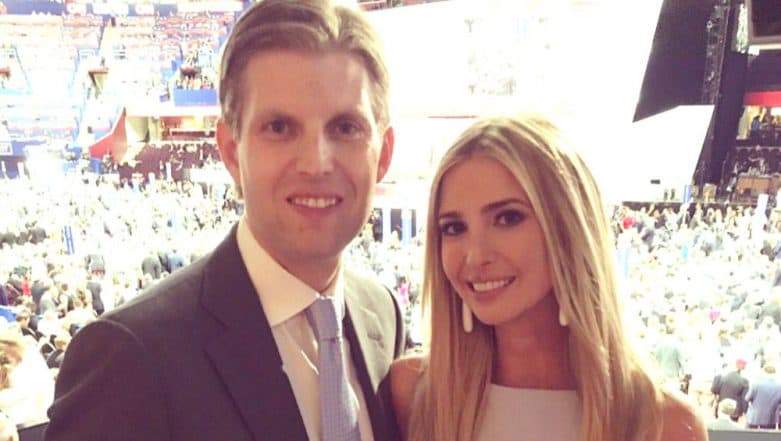 Toronto, March 5: It seems that US President Donald Trump's legal woes are about to get worse as Democrat lawmakers in the US Congress have sent letters to individuals and entities connected to the US President demanding information from them.
The Judiciary Committee has sent letters to 81 people and entities. These include staff at the White House, the Justice Department, senior campaign officials who worked with Trump during elections, Trump Organisation officials and Eric Trump, the President's son.
The letters have been sent by the House Judiciary Committee which has subpoena powers -- that if the committee wants someone in the U.S. to testify before them then the individual/ entity representative is mandated to testify. The letter includes questions that look at possible corrupt practices, obstruction of justice, hush-money payments to women, collusion with Russia during the 2016 elections and allegations of the President abusing his office and using it for personal gain. The Committee wants the responses to its questions within two weeks. Anyone found violating the subpoena will be charged.
The Democrats are looking at the above charges after Trump's personal lawyer Michael Cohen during his testimony to the Congress last week admitted that he carried out on his former's boss behalf many actions that would be considered illegal. The Democrats now are working to gather evidence against Trump for possible impeachment proceedings.
House Judiciary Chairman Jerry Nadler said, "We do not now have the evidence all sorted out and everything to do an impeachment," Nadler said in an interview on ABC's "This Week" on Sunday. "Before you impeach somebody, you have to persuade the American public that it ought to happen."
"It's very clear — 1,100 times he referred to the Mueller investigation as a witch hunt, he fired -- he tried to protect (former national security adviser Michael) Flynn from being investigated by the FBI," Nadler said. "He fired (former FBI Director James) Comey in order to stop the Russian thing, as he told NBC News. ... He's intimidated witnesses, in public."
The Democrats believe that these charges against Trump deserve to be investigated as the Republican-controlled house prematurely shut down the investigation that was looking at collusion between the Trump Campaign and Russia.