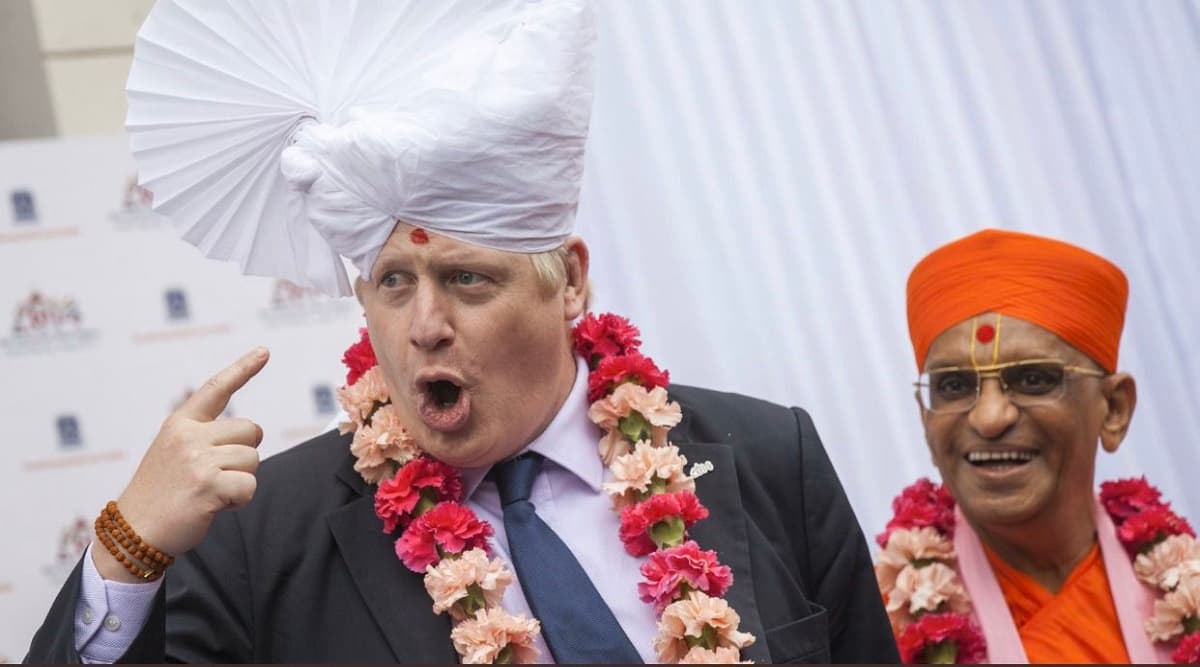 London, December 16: The victory of Conservative Party in the United Kingdom general elections is also being seen as a setback to a section of the Left, which had backed Pakistan's narrative on Kashmir after the Indian government had revoked the region's semi-autonomous status. Among those who jabbed Islamabad over the Labour Party's crushing defeat, includes Alt News Media editor David Vance. UK General Elections Results 2019: Jeremy Corbyn Announces Resignation As Labour Party Leader Following 'Worst Defeat in Last 2 Decades' to Boris Johnson's Conservatives.
Vance took to Twitter to take to take a potshot at Pakistan by sharing an image of a jubilant Johnson alongside a Hindu priest. The caption of the post, which went viral on social media, read as follows: "Please don't cry Pakistanis, Iss baar BJP (Boris Johnson Party) ki Sarkar! (sic)."
See David Vance's Tweet
Please don't cry Pakistanis, Iss baar BJP (Boris Johnson Party) ki Sarkar! 😂🇬🇧🇮🇳 pic.twitter.com/EIw5TTKk9V

— David Vance (@DVATW) December 16, 2019
Notably, the "iss baar (this time)" phrase is picked up from the highly revered poll rhetoric of Indian Prime Minister Narendra Modi. While campaigning for his first prime ministerial run, "Ab Ki Baar Modi Sarkar" was repeatedly used as a catchphrase by the Bharatiya Janata Party (BJP) leaders.
The phrase was also used by US President Donald Trump, then a Republic candidate, while reaching out to Indian-American voters ahead of the 2016 presidential elections.
More recently, the phrase was used by Modi while addressing a gathering of Indian-Americans in Houston ahead of the UN General Assembly. "Ab ki baar, Trump sarkar (This time, it is the Trump administration)," Modi had said in his joint address with Trump before a gathering of 50,000 people.