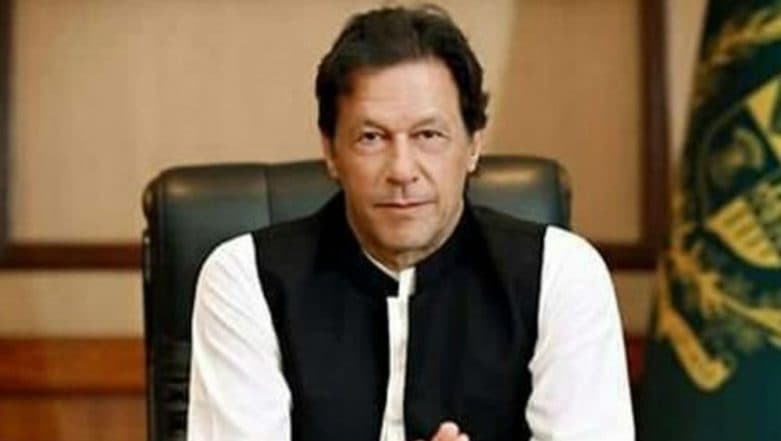 Islamabad, March 8: Under international flak for allegedly providing cover to cross-border terrorists, Pakistan Prime Minister Imran Khan on Friday reiterated that he would not allow the Pakistani soil to be used for any act of terror against the neighbouring nations. Calling Islamabad a victim of terrorism itself, Khan said his government has taken a resolve on cracking down all proscribed organisations in the country.
The Pakistan PM's remarks comes a couple of days after his regime took into preventive custody 44 Islamist activists, including Mufti Abdur Rauf and Hamza Azhar, the brother and son of Jaish-e-Mohammed (JeM) chief Masood Azhar. After Imran Khan's Pitch For Talks, India Hands Over Dossier to Pakistan With Details of JeM Role in Pulwama Attack.
"This government will not allow Pakistan's land to be used for any kind of outside terrorism," Khan was quoted as saying by Reuters while addressing a public event in southern part of the nation. "We will not allow any militant group to function in our country now," he added.
Khan's reiteration comes in the backdrop of India charging Pakistan at international forums of sponsoring terrorism in Jammu & Kashmir. Following the Pulwama suicide attack, which claimed the lives of 40 Indian security personnel, New Delhi launched a fresh campaign to expose the neighbouring nation.
At the recently convened session of the Organisation of Islamic Countries (OIC), Indian External Affairs Minister Sushma Swaraj, who was invited as the "guest of honour", targeted Pakistan by saying that countries which shelter extremism must "dismantle the infrastructure of the terrorist camps and stop providing funding and shelter to the terror organisations, based in their country."
Pakistan has, however, rejected the involvement of any of its national in the terror attack in Pulwama. In a message issued by Khan following the attack, he said India should introspect why local Kashmiri youth are resorting to the path of violence.