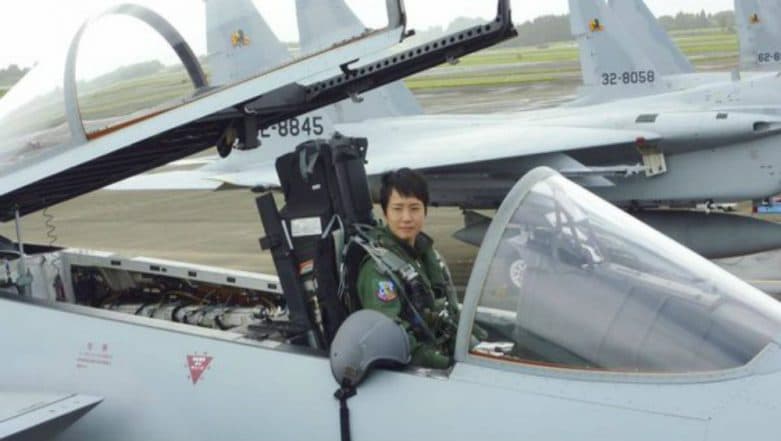 Tokyo, Aug 24: Japan on Friday appointed its first female fighter pilot, the latest achievement in the national push for greater gender equality in the traditionally male-dominated country.
First Lt. Misa Matsushima, 26, joined the Japan Air Self Defence Force (JASDF) after graduating from the National Defence Academy in 2014, becoming one of the 13,707 servicewomen who make up a mere 6.1 per cent of all Japanese troops, reports CNN.
She finished her training earlier this week and was officially named a fighter pilot in a ceremony on Friday, said the JASDF in a press release. "Ever since I saw the movie 'Top Gun' when I was in primary school, I have always admired fighter jet pilots," Matsushima told reporters on Thursday.
"As the first female (fighter) pilot, I will open the way. I would like to work hard to meet people's expectations and show my gratitude to people who have been supporting me. I want to become a full-fledged pilot, no different from men, as soon as possible."
"I hope to be the one to inspire more people to become a pilot," she added. Matsushima, who is from Yokohama, got her pilot's license in 2015, before advancing to fighter pilot training.  She will now be stationed at the Nyutabaru Air Base, and begin flying F-15J fighter jets.