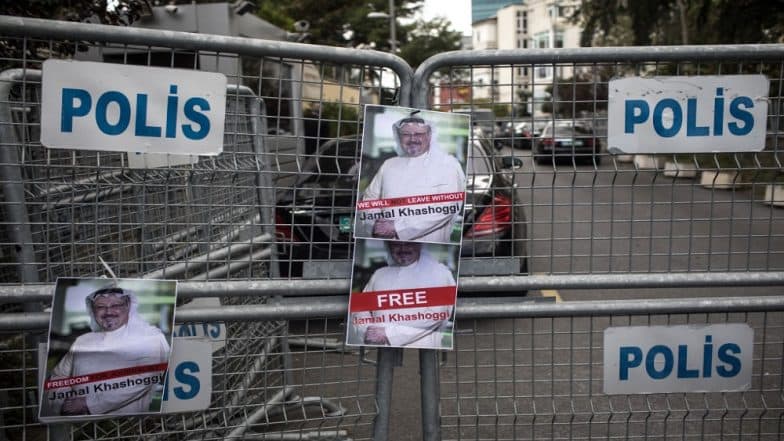 Turkey has focused a lot of its resources in investigating the killing of Saudi journalist Jamal Khashoggi which happened in Istanbul. The Turks have also been instrumental in getting Saudi Arabia to acknowledge that Khashoggi was killed by those in the employ of the Saudi Royal family.
But despite this acknowledgement, many questions remain unanswered about Khashoggi's killing – where is his body, who ordered the killing and apart from the 18 men arrested in Riyadh, were there others involved in this heinous crime? According to fresh reports from Sabah, a pro-Turkish government newspaper the Saudi Consulate staff  tried to destroy evidence linked to Khashoggi's murder by tampering with CCTV footage inside and outside the consulate building.
According to the report, on October 6, at 1am local time, a consulate member staff went into the police security post outside the Saudi consulate to access the video system.
Sabah reported that the staff member put in a digital lock code into the system, which did not dismantle any cameras; rather the code was to prevent access to any videos showing movement at the entrance, including Khashoggi's arrival at the consulate.
Turkish authorities had made the claim early on after Khashoggi's disappearance,  that security camera footage was removed from the consulate and that Turkish staff were told to take a holiday on the day Khashoggi was scheduled to visit the consulate to pick up a document for marriage.
On October 23, Turkish President Recep Tayyip Erdogan said in a speech to ruling party legislators in Ankara that the murder was planned days in advance by a Saudi team. He said that the surveillance system at the consulate was deactivated on purpose.
Erdogan in an op-ed published in the Washington Post, said that the order to kill Khashoggi came from the "highest levels" of the Saudi government, but added he did not believe King Salman was to blame, in turn hinting that the blame lay at the feet of Saudi Arabia's Crown Prince Mohammed bin Salman.
Meanwhile, Turkish Foreign Minister Mevlut Cavusoglu reiterated on a visit to Japan on Tuesday that it is "obvious" that the 15-member team from Saudi Arabia had arrived in Istanbul with instructions to kill Khashoggi.
Cavusoglu added that Turkey has further evidence regarding Khashoggi's killing which they have yet to share with the public and that details of his case will continue to be reported to the public until the investigation is complete.