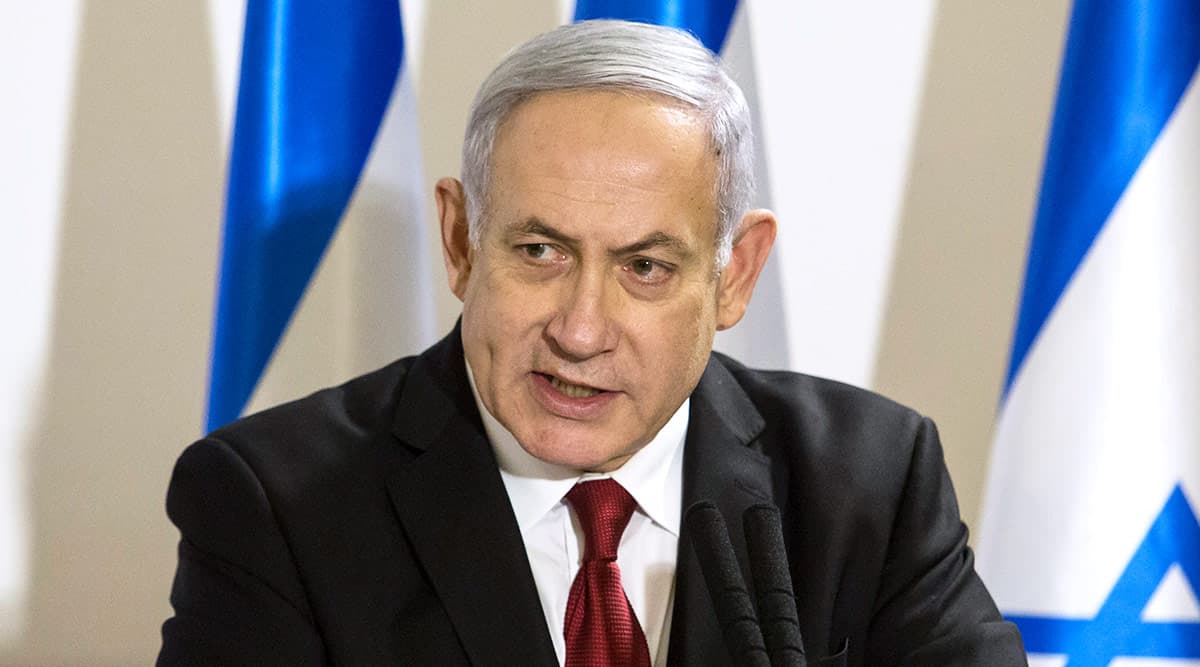 Jerusalem, January 8: Prime Minister Benjamin Netanyahu warned on Wednesday that Israel would strike a "resounding blow" if attacked by arch foe Iran, as regional tensions soar after the US killing of a top Iranian general.
"Anyone who attacks us will receive a resounding blow," the premier told a Jerusalem conference after Iran launched a salvo retaliatory missile strikes on bases used by US troops in Iraq. Iran's Ayatollah Ali Khamenei Says 'Slap in Face' Delivered to US as Missile Strikes in Iraq Leave '80 US Soldiers Dead'.
Netanyahu has described the target of last week's US drone strike -- Major General Qasem Soleimani, commander of the Iranian Revolutionary Guards foreign operations arm -- as a "terrorist-in-chief".