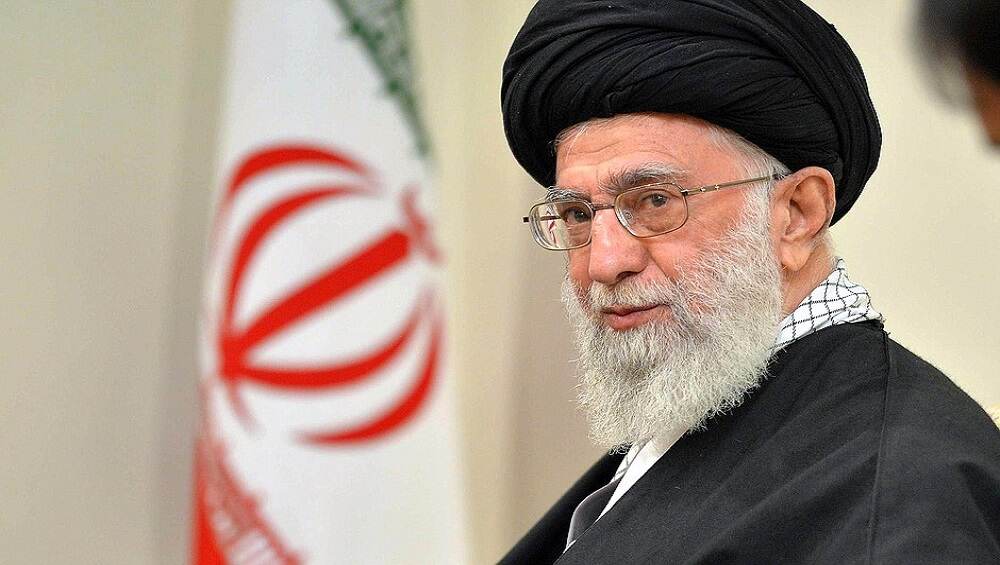 Tehran, January 8: Iran Supreme Leader Ayatollah Ali Khamenei on Wednesday lauded his security forces for executing the fatal predawn military strike at the two US air bases in western Iraq. Shortly after the country's state media announced that 80 American soldiers were killed, Khomeini also issued a statement, saying that the US has been delivered with a "slap in the face". 'Iran Not Seeking Escalation or War, Acted in Self Defence', Says FM Javad Zarif After Missile Strike on US Bases in Iraq.
Khamenei, who was seen publicly weeping on Monday while leading the funeral prayers of late Iranian military leader General Qassem Soleimani, had vowed to extract a "harsh revenge" from the US. Soleimani, the head of the elite Iranian Quds Force, was killed in a US drone strike in Baghdad.
Update by AFP
#BREAKING Iran supreme leader says 'slap in face' delivered to US pic.twitter.com/kUwZEbp1WZ

— AFP news agency (@AFP) January 8, 2020
The missile strikes were carried out at 01:30 hours (local time) at al-Asad and Arbil air bases in Iraq. The US Defence Department, which took cognizance of the attack, said an assessment is being made of the casualties and damages inflicted. The officials hinted at recording a significantly high death toll.
US President Donald Trump, who issued a late-night statement via Twitter, said "all is well". He suggested through his tweet that the US forces would not be deterred by the attack launched by Iran.
"All is well! Missiles launched from Iran at two military bases located in Iraq. Assessment of casualties & damages taking place now. So far, so good! (sic)," Trump said in his initial reaction Twitter. "We have the most powerful and well equipped military anywhere in the world, by far! I will be making a statement tomorrow morning (sic)," he further added.