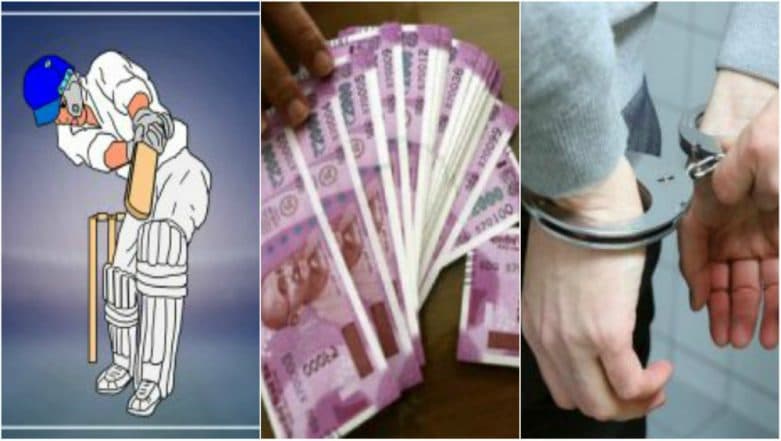 Mumbai, January 16: A suspected bookie was arrested Tuesday for allegedly being a part of a cricket betting racket that was busted by police in suburban Santacruz last week, taking the total number of people in police custody to eight, an officer said.
Altogether 29 accused were part of the racket and used to accept bets for the Big Bash League T20 tournament held in Australia, said Santacruz police station senior inspector Shriram Koregoankar.
"We nabbedbookie Nikunj Thakkar in connection with the incident on Tuesday. His role in the racket is being investigated," he said. Allow Gambling, Betting on Sports as Regulated and Taxable Activities: Law Commission.
Until now seven persons have been arrested and further investigation was underway, the officer said. The racket was busted with the arrest of four people from a flat.
Police had seized a dozen of mobile phone handsets, a laptop and other incriminating material collectively worth over Rs 1 lakh from the flat. The accused have been booked under relevant sections of Indian Telegram Act, Indian Penal Code and the Maharashtra Prevention of Gambling Act.
(This is an unedited and auto-generated story from Syndicated News feed, LatestLY Staff may not have modified or edited the content body)