Kuch Kuch Hota Hai is still the go-to movie of many of the '90s kids. The movie by Karan Johar, featuring Rani Mukerji, Kajol and Shah Rukh Khan in lead roles turns 20 today. Yes, it has been TWENTY years since the movie came out in theatres and changed the way we thought about love. Feel old yet? Moving on from this scary thought. The cast and crew of the film go together to celebrate the 20-years of the charming Kuch Kuch Hota at a LIT AF event.
The guests in attendance were biggies of Bollywood who are close to the Dharma Productions. Alia Bhatt, Siddharth Malhotra, Varun Dhawan, Badshah, Abhishek Bachchan, Neelam, Ishaan Khatter, Janhvi Kapoor and many more were present at the event. Well, with a huge gathering like that you sure can expect quite a lot of awkward moments. Apart from the awesomeness, of course.
Dharma Productions' FB page live-streamed the event and were able to point out five of the extremely awkward moments that happened during the ceremony. There were quite a few. These are just top 5.
Janhvi Getting Hit in the Eye by Ishaan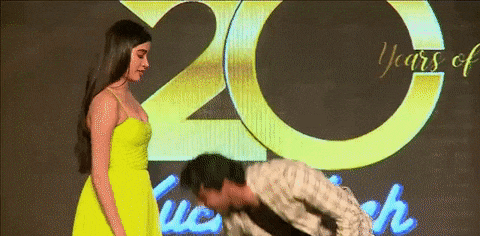 Janhvi and Ishaan, on stage, tried to do a daredevil stunt. They decided to re-enact Rahul and Anjali's handshake and ended up messing it.
AbRam Giving Zero Damn About Kuch Kuch Hota Hai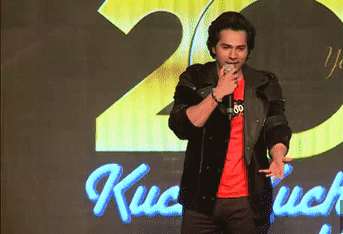 Shah Rukh Khan's adorable son AbRam was also present at the event. SRK said that he is happy his son's first film-related event is Kuch Kuch Hota Hai celebration. But seems like AbRam was just not interested. The only clear shot of him during the live streaming is of him enjoying his own company.
Abhishek Bachchan Digging His Nose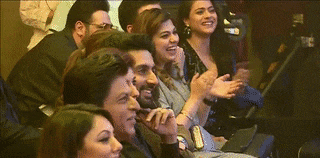 Do we need to explain this one? I mean we are not against it. Totally normal. But bad timing, bro!
Kajol Aur SRK Ka Jhagda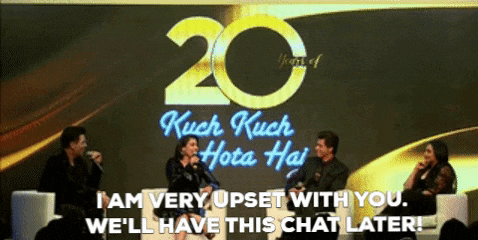 At one point, near the end of the event, Kajol publicly expressed that she is upset. Shah Rukh revealed that Kajol thinks he is not enjoying the event. Well, this almost turned into a Rahul aur Anjali ka jhagda, but thankfully, SRK did not lose his cool.
Shah Rukh Khan Ignored to a Corner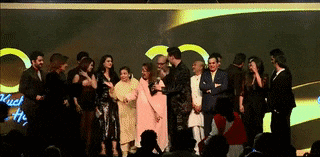 Sure, this was the moment - the end of the event - when the entire KKHH gang met each other after a long time. Amidst, the exchange of pleasantries, the crew seemed to have forgotten SRK and just ignored the hell out of him. The actor excused himself to a corner and well, that is how the group picture has come out. Well, this was not deliberate, for sure. People were just so happy to meet each other. And it was about time someone showed Rahul he wasn't the centre of the universe.
Ok, kidding. SRK totally is the centre of the universe. Long live Kuch Kuch Hota Hai.