How things can change in a matter of two years! When Arjun Reddy came out in Telugu cinema in 2017, the movie was lauded by the critics then, for its unconventionality, the performances and the direction. The troublesome attitude of the lead protagonist had been noted, but that had not stopped some of the publications to call Arjun Reddy as 'landmark cinema'. But the same cannot be said for its Hindi remake, Kabir Singh, that came two years later. Kabir Singh Movie Review: Shahid Kapoor Smashes His Way to a Career-Best Performance in This Problematic Love Story.
The strange part is that Kabir Singh is a faithful adaptation of the original film, helmed by the same director (Sandeep Vanga Reddy). The movie, which stars Shahid Kapoor and Kiara Advani, has been bashed by many of the critics for its themes of misogyny, sexism and violence through its lead character, Kabir Singh. While Shahid Kapoor is excellent in the role, many of the actions and behaviour his character displays is problematic and reeks of toxic masculinity. Kabir Singh: 10 Shocking Things Shahid Kapoor's Character Does That Will Scar You With Its Toxic Masculinity (SPOILER ALERT).
Most of the negative reviews for Kabir Singh are about this aspect of the film, with accusations that the movie promotes sexism and misogyny. This makes Kabir Singh one of the many Bollywood films accused of making the hero look good despite his many, many flaws.
Here are some very popular examples of films from this century (let's not get into the '80s and '90s, where nearly every film reeked in sexism) that has been accused of promoting toxic masculinity.
Sanju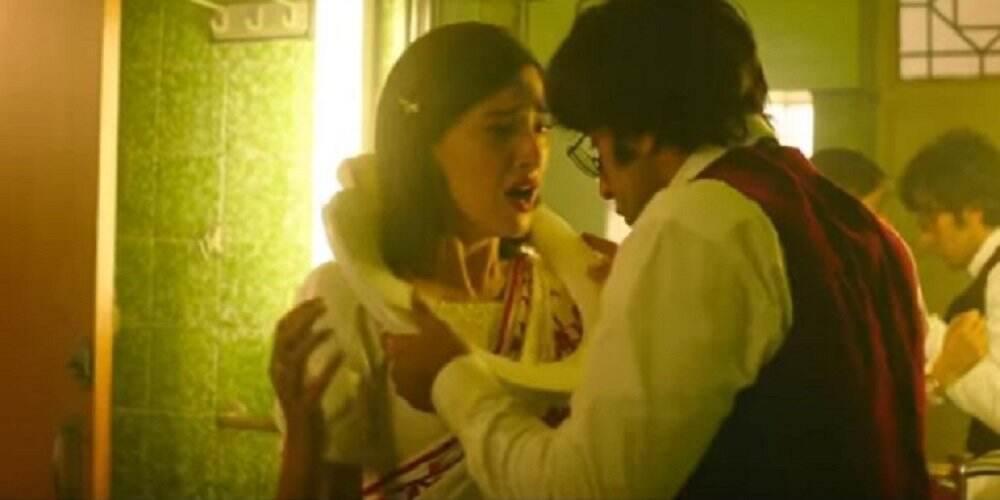 The biopic of Sanjay Dutt was slammed for its depiction of women in two very different reasons. First, the more controversial episodes of Dutt's life, including his first two marriages, have been conveniently ignored. Secondly, save for the portrayal of his mother Nargis (played gracefully by Manisha Koirala), the scenes of Dutt (Ranbir Kapoor) with both Sonam Kapoor and Karishma Tanna's characters reek of sexism. Not to mention, how the film humorously plays out the fact that Dutt has slept with '308 women'.
Badrinath Ki Dulhania
Badrinath Ki Dulhania takes potshots at the patriarchy and the caste domination in the society, through its male protagonist Badri (Varun Dhawan). And since he is a product of this society, Badri occasionally displays sexist, aggressive behaviour. Like stalking the object of his affection (Alia Bhatt), and later in the movie, kidnapping her by putting in the trunk of his car, as vengeance for ditching him at the altar. Needless to say, this behaviour of his character got slammed by some of the reviews.
Raanjhanaa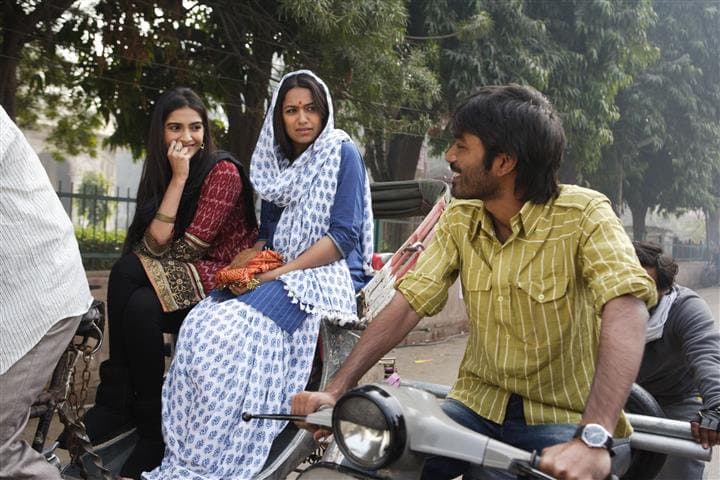 When Raanjhanaa came out, author-columnist Shobhaa De has criticised the film for glorifying stalking. This is with regards to the controversial ways Dhanush's character tries to woo his crush, played by Sonam Kapoor, including a scene where he tries to slit his wrists.
R...Rajkumar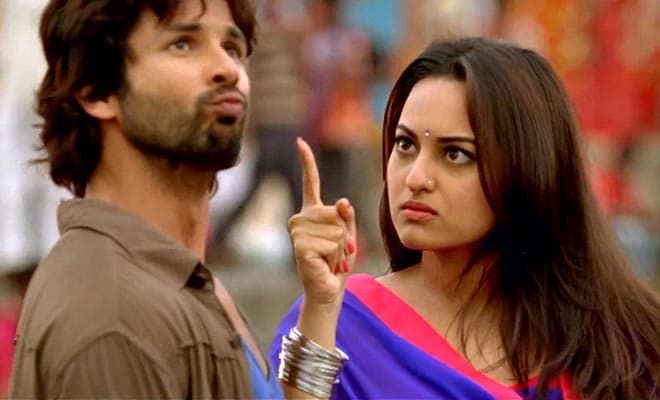 Another Shahid Kapoor film that was criticised for the way it was shown how the lead manages to win over the female protagonist, played by Sonakshi Sinha.
Tere Naam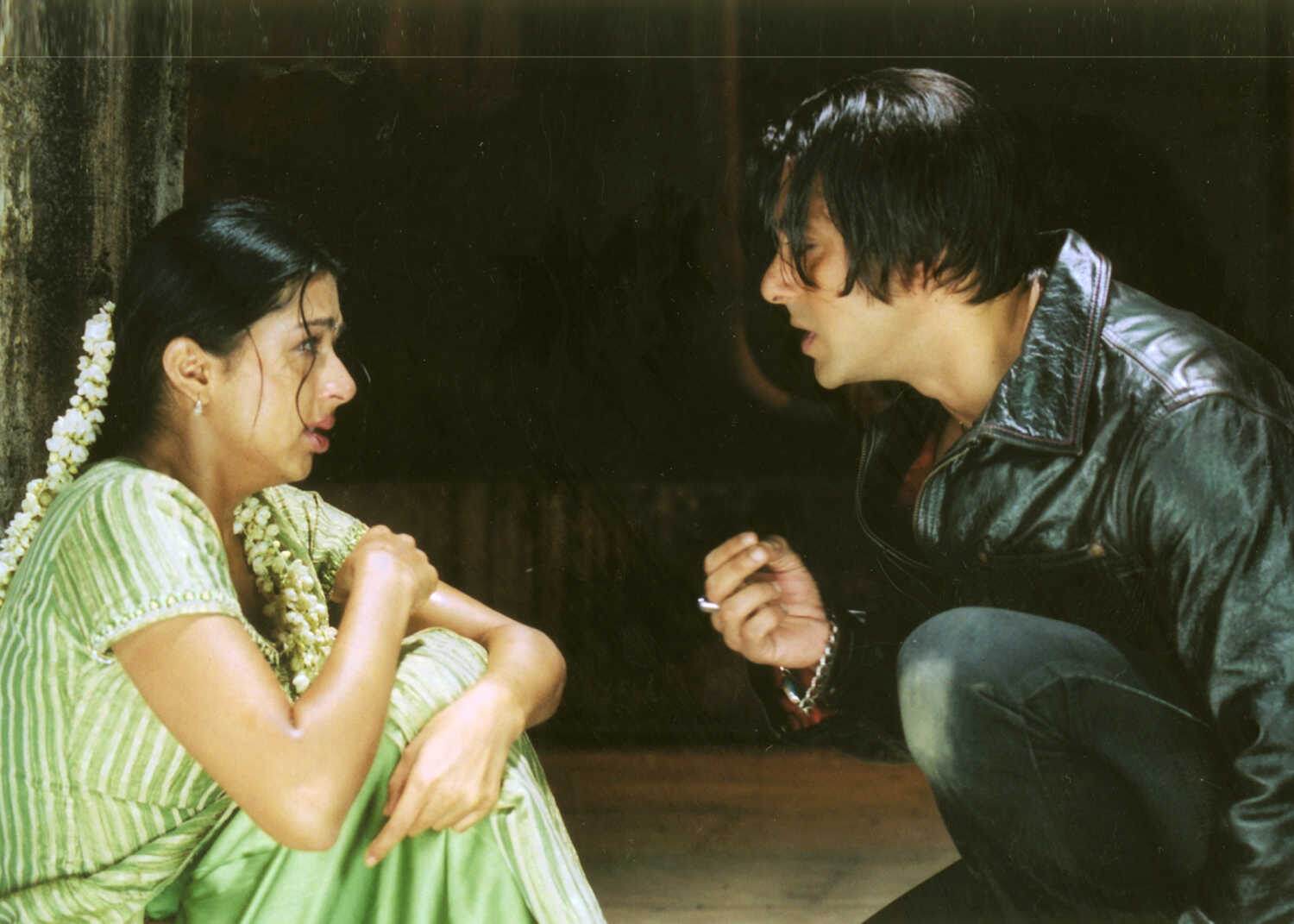 Kabir Singh was often nicknamed as 'Tere Naam on drugs', as both the films had male leads who are bullies and rowdies but manage to win the girls in the end. Radhe (Salman Khan)'s most controversial moment was when he forcibly carries away Nirjara (Bhumika Chawla) to an empty classroom, when he thought she didn't approve his love, and tries to intimidate her. It's another matter that she, like Kiara's Preethi, find this behaviour enticing enough to pursue a relationship. But unlike Kabir Singh, there is no happy ending in Tere Naam.
Rehnaa Hai Tere Dil Mein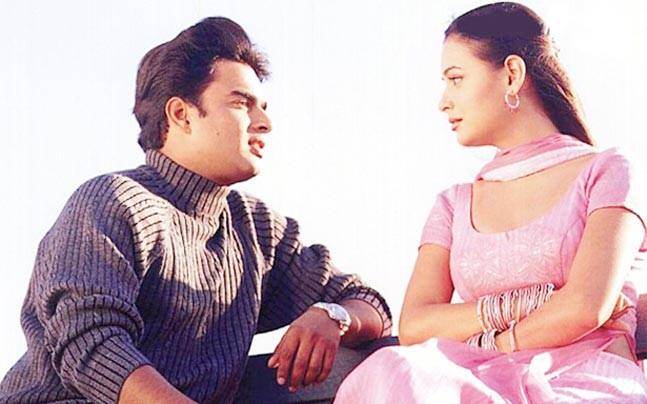 R Madhavan's debut in Hindi was a remake of his Tamil hit Minnale. In both the films, he played the gang-leader of overgrown bullies, who falls for a pretty girl and later uses the identity of an NRI suitor to woo her. Even when he is caught, Madhavan's character is less apologetic about his bundle of lies. And yet, in the end, he gets away with the girl.
Despite the criticisms and slamming, Kabir Singh has been doing really well at the box office. In its opening weekend, Kabir Singh earned Rs 70 crore, making it Shahid Kapoor's highest grossing solo film to date, and is about to get into the Rs 100 crore club.
(The above story first appeared on LatestLY on Jun 24, 2019 07:53 PM IST. For more news and updates on politics, world, sports, entertainment and lifestyle, log on to our website latestly.com).