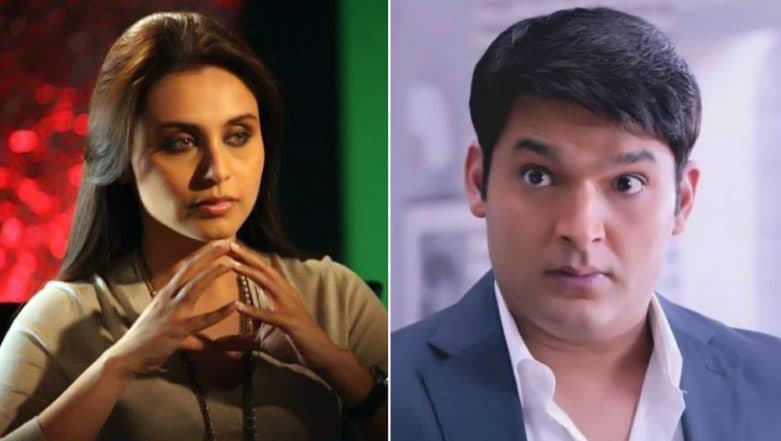 Some things never change! And some people refuse to learn from their mistakes. The case in point is Kapil Sharma. After going through a rough patch in his life, Kapil is back with his new show titled Family Time With Kapil Sharma. While the first episode of the new show has garnered not so favorable reviews, Sharma is making new blunders that will give him a bad rap, even more.
Remember how Kapil had made stalwarts such as Amitabh Bachchan, Shah Rukh Khan, Akshay Kumar and Ajay Devgn wait in the past? In keeping with his notorious reputation, Sharma has committed a new blooper. Yes, as reported by Spotboy E, Kapil made none other than the Hichki actor Rani Mukerji wait. First he postpone the shoot for a good four hours and then extended the waiting period for another couple of hours only to cancel the appointment at the last minute, reports the popular web portal.
When we called our source from the channel to confirm the reports of the cancellation of shoot, a source from the channel maintained that as of now the shoot has been cancelled with Hichki actor Rani Mukerji and further reports are awaited. We also learn that Kapil was calm and did not show any eccentricity while conducting the show.  More details are still awaited.
After facing various challenges on both the personal and professional front Sharma went for a 12 day rehab and apologized profusely for his (mis) conduct. We thought Kapil must have learnt his lessons and would bounce back with a new found zest. But going by the way things are unfolding it is quite clear that Kapil is not in the mood to listen or change.
We are also waiting to see what explanation he has this time around to cancel the shoot with Rani Mukerji! Watch this space for more updates on this sorry episode!