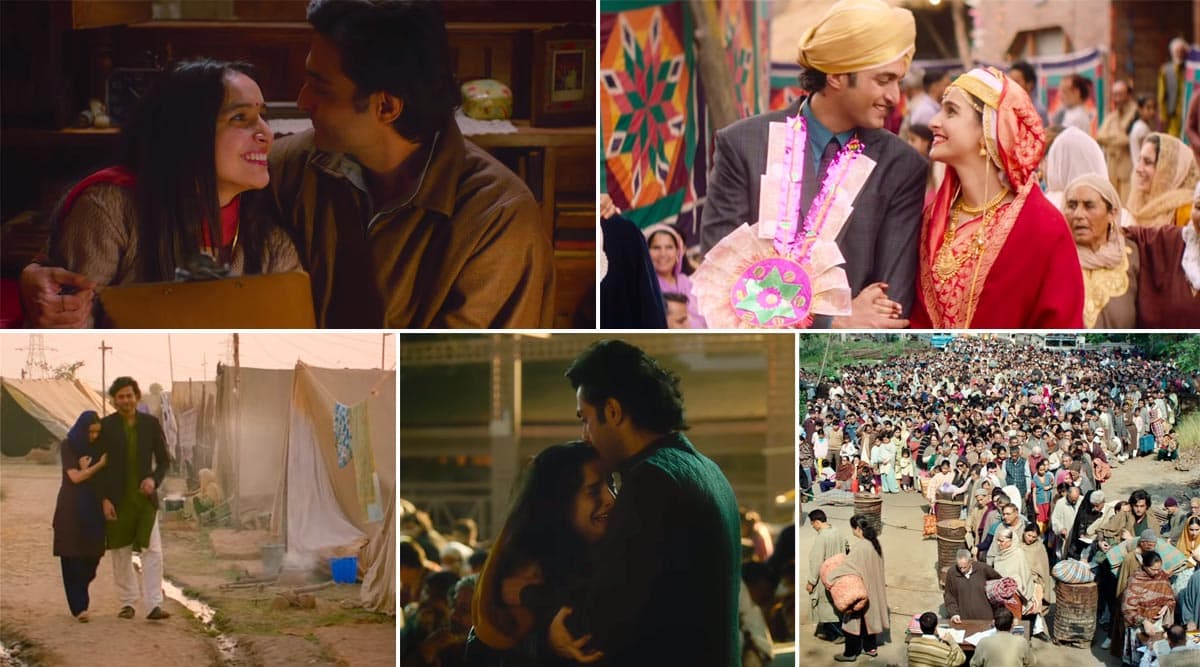 Vidhu Vinod Chopra is back on the director's chair after a long break. His next film Shikara is all set for a release. The first trailer of the film dropped on the internet today and we are a 100 percent sure that it will get people talking. The movie is based on the plight of Kashmiri pandits after their mass exodus from the state in 1990. As the footage begins to roll, we meet our lead pair, a happy couple. Their life, their happy moment, is disrupted when militants attack. Houses are burnt down, stones are pelted, people are killed - all this is shown as the trailer progresses.
The subject is certainly the one which warranted a movie. Vidhu seems to have done the job well. The movie looks extremely strong in the technical departments. The cinematography is beautiful. And, no, it is not dependant on the scenic beauty of Kashmir in this film. Cinematographer Rangarajan Ramabadran might win awards. Shikara Motion Poster: Vidhu Vinod Chopra's Film On Kashmiri Pundits To Drop The Trailer On January 7, 2020 (Watch Video).
The background score is bustling with energy and even melancholy. A. R. Rahman and Qutub-E-Kripa have scored the music. The sets look very realistic, which must have been hard to achieve.
The lead actors are new. Sadia and Aadil Khan are making their debut. Interestingly, two Muslim actors have been cast to play the roles of persecuted Hindus. Certainly, the message is to look beyond religion here.
Watch The Trailer of Shikara Here:
Speaking of the two new actors, they have beautiful faces and melodious voices. Sadia gets a few strong scenes in the trailer itself. She is doing an incredible job for the first film. We are certainly looking forward to meeting these two.
Shikara, produced, directed and edited by Vidhu Vinod Chopra is slated to release on February 7, 2020.