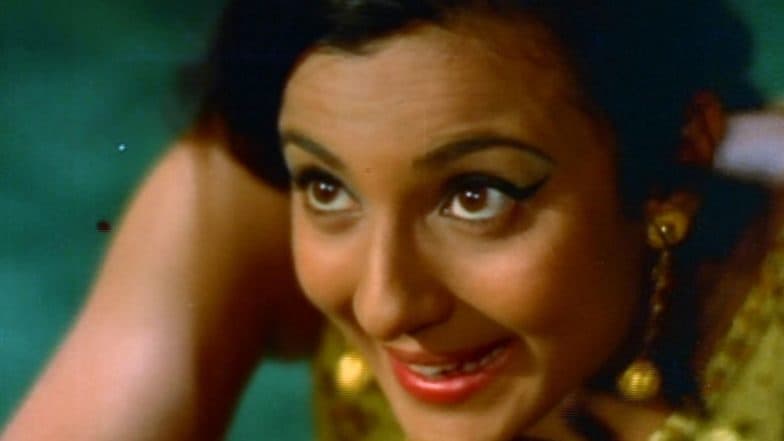 Tanuja Samarth is known to be one of the most successful actresses of the 60s-70s decade. The Bollywood actress, who the modern generation calls as Kajol and Tanishaa's mother, has been a prominent name in the film industry. Bollywood was still experimenting with the roles, especially the ones given to the female stars. During such golden period, she managed to create her own impression with traditional as well as modern roles.
The actress, born on 23 September 1943, is the of actress Shobhna Samarth and producer Kumarsen Samarth. The actress born in a Maharashtrian family became a part of the Mukherjee family after she got married to filmmaker Shomu Mukherjee. Just when she was a child, she became a part of the film world as she debuted alongside her sister and actress Nutan in Humari Beti. However, she became a Bollywood 'heroine' with 1960 film Chhabili. Later on, she did many acclaimed films including Jewel Thief, Haathi Mere Saathi and more. So, on her birthday, let us go through some of her most cherished songs from the yesteryear era.
Ye Dil Tum Bin Kahin Lagta Nahi From Izzat
O Mere Dil Ke Chain From Mere Jeevan Saathi
Raat Akeli Hai From Jewel Thief
Roz Shaam Aati Thi From Imtihaan
Kaali Palak Teri Gori From Do Chor
Sun Ja Aa Thandi Hawa From Haathi Mere Saathi
Aap Mujhe Achche Lagne Lage From Jeene Ki Raah
Aap Ke Haseen Rukh Pe From Bahaaren Phir Bhi Aayengi
Aa Mere Hamjoli From Jeene Ki Raah
Chahe Raho Door From Do Chor
Tanuja's contribution to the Hindi cinema obviously remains irreplaceable. One thing about us desis is that we are head over heels in love with the vintage Bollywood music These songs are like the ultimate unit of measurement for one's work. And when you go and search such beautiful songs from the past, Tanuja's tracks are sure to pop up. Which one of these is your favourite one?