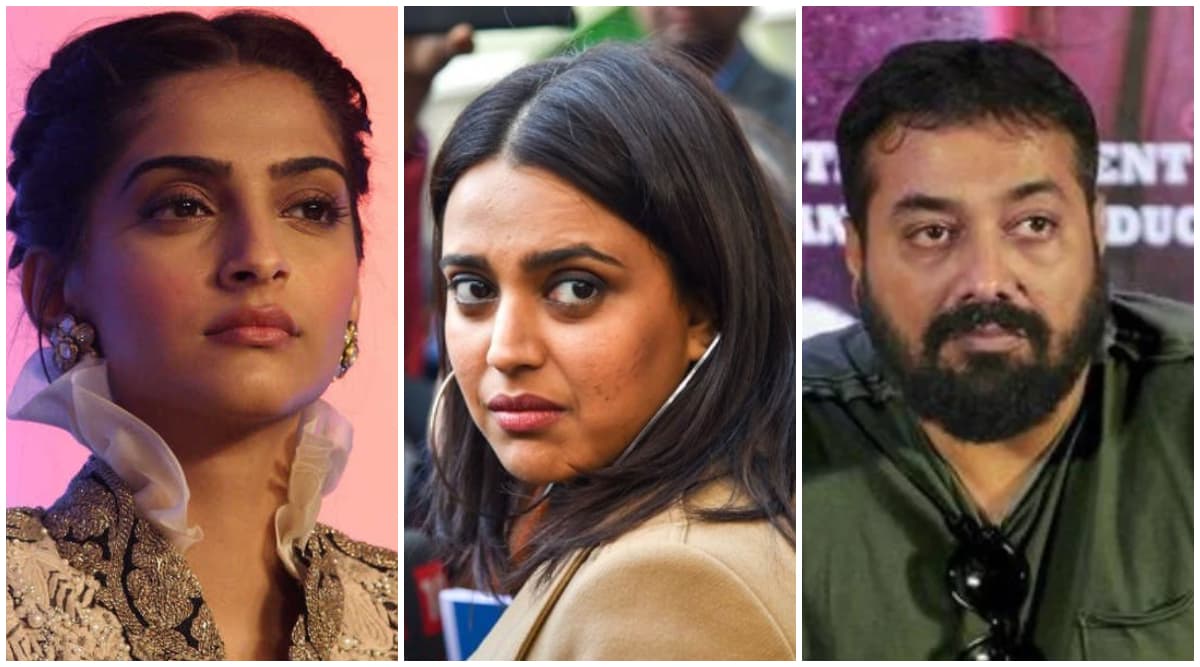 The past few weeks have been filled with political turmoil given that protests against CAA have been taking places across the nation. After the protests in UP took a violent turn, several netizens and also celebrities came forward and spoke out against police action. Now, another shocking incident has taken place at the Sabarmati Hostel, Mahi Mandvi Hostel, Periyar Hostels of Jawaharlal Nehru University (JNU) as reports of students being attacked are now doing the rounds.  The university's students' union, JNUSU, has claimed that some "masked" persons entered Sabarmati and other hostels and thrashed the students with sticks and rods on Sunday. Violence in JNU: Masked Mob Attacks Students Inside Campus, JNUSU President Aishe Ghosh Severely Injured; Student Union Blames ABVP.
Speaking to ANI, Jawaharlal Nehru University Student Union (JNUSU) President Aishe Ghosh who was seen bleeding from her head after being attacked said, "I have been brutally attacked by goons wearing masks. I have been bleeding. I was brutally beaten up." A video of the incident is now going viral on social media and netizens are shocked and also questioning how such an incident took place with Delhi Police being outside campus. Bollywood celebrities too have expressed their anger over this situation. Here are reactions from Sonam Kapoor, Swara Bhasker and others. Swara Bhasker Gets Trolled for Saying She Has No Degree and Documents; Twitterati Ask How She Took an Abroad Vacation (Watch Viral Video).
Sonam Kapoor:
Shocking disgusting and cowardly. Have the balls to at least show your face when you want to attack innocents. https://t.co/laFmsF8DTK

— Sonam K Ahuja (@sonamakapoor) January 5, 2020
Anurag Kashyap:
Sirf bologe ya kuchch karoge bhi @ArvindKejriwal https://t.co/1zxs7QfiWe

— Anurag Kashyap (@anuragkashyap72) January 5, 2020
Taapsee Pannu:
such is the condition inside what we consider to be a place where our future is shaped. It's getting scarred for ever. Irreversible damage. What kind of shaping up is happening here, it's there for us to see.... saddening https://t.co/Qt2q7HRhLG

— taapsee pannu (@taapsee) January 5, 2020
Konkona Sen Sharma:
Who are these masked cowards attacking students? Why are the police not protecting them??

Unbelievable.

— Konkona Sensharma (@konkonas) January 5, 2020
Swara Bhasker:
JNU Inder attack by alleged ABVP terrorists ! Despite @DelhiPolice presence on campus!!!! Stop this terror and rampage ! Watch this video received from a student! WHAT IS DELHI POLICE DOING????? Is this a govt. sanctioned attack????? pic.twitter.com/k5tfoV67Op

— Swara Bhasker (@ReallySwara) January 5, 2020
Neeraj Ghaywan:
Extremely distressing video from JNU. @DelhiPolice, these are students, the future of our nation, like your own. Help them please! pic.twitter.com/Q7FlPUdrBs

— Neeraj Ghaywan (@ghaywan) January 5, 2020
Taapsee Pannu Shares a Meaningful Quote:
Dil aur dimaag ki race mein sirf 6 minute ka difference hai. Dil agar pehle kaam karna bandh karta hai toh uske rukne ke baad dimag ke paas bhi sirf 6 hi minute hai, khatam toh woh bhi hoga. hum shayad is waqt us madhayantar mein hai.

— taapsee pannu (@taapsee) January 5, 2020
Anurag Basu Speaks:
We can't remain mute spectators anymore!!#SOSJNU

— anurag basu (@basuanurag) January 5, 2020
Kritika Kamra
Urban naxals, tukde-tukde gang, anti-nationals, mughalon ki aulaad, desh ke gaddaron ko goli maaro saalon ko..where have you heard these terms and slogans before? It's no rocket science to figure who these "miscreants" inside and outside #JNU are. Stop making excuses now. Enough.

— Kritika Kamra (@Kritika_Kamra) January 5, 2020
Jaaved Jaaferi
RED ALERT!! Major attack by hundreds of masked goons on #JNU students within the campus..how can hundreds of people come in 80-100 cars, put out the street lights and enter a campus without police knowledge n control ??Delhi junta needs to come out n support these students NOW!!

— Jaaved Jaaferi (@jaavedjaaferi) January 5, 2020
Vishal Bhardwaj
Hai Dastoor ki subah hone se pehle

Raaton ka gehra ho jaana laazim hai

Zulm badhaao abhee tumhare zulmon ka

Had se baahar bhee ho jaana laazim hai

It's shameful and enraging to see what's happening in #JNUViolence

— Vishal Bhardwaj (@VishalBhardwaj) January 5, 2020
R Madhavan
I was very upset and angry. Violence has no place in this world we live in and especially with and students.. and those that attack women need to be dealt with savagely. https://t.co/P04Ym4MX3r

— Ranganathan Madhavan (@ActorMadhavan) January 6, 2020
Rajkummaro Rao
What happened in #JNU is shameful, horrific and heartbreaking. Those who are responsible behind these attacks should be punished. #JNUViolence

— Rajkummar Rao (@RajkummarRao) January 5, 2020
The incident has certainly left everyone in shock and questions are now being raised as to what Delhi Police was upto while such an incident happened.