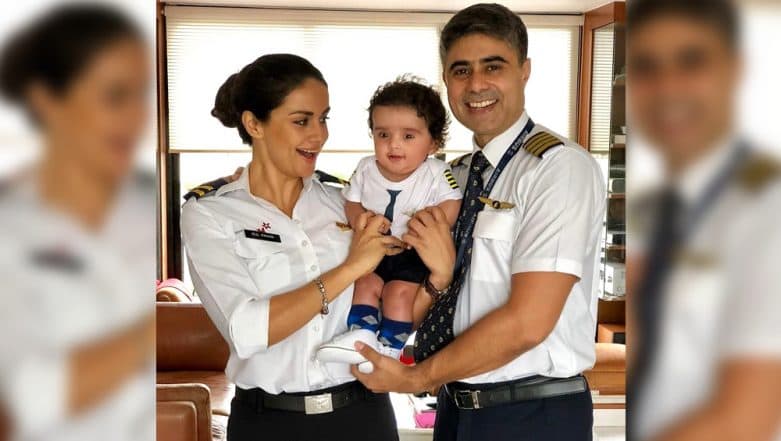 Three's family. And this picture proves the point, straightaway. Gul Panag who kept the news under wraps is fielding some really interesting queries from her fans.  In this day and age when celebrities are chased by paparazzi wherever they go and keep a constant tab on their private space, how Gul managed to keep the new arrival in the family a closely guarded secret? And just when we were doing the much needed mental exercise over this issue, here comes the first visual of the complete family.
Clad in the crisp white uniform Gul is seen in this pic with her captain husband Rishi Attari. But the cynosure of all eyes is the little champ Nihal who too is dressed in the pristine white uniform. The way this little captain giggles is absolutely unmistakable!  From his curls to his expressive eyes, everything about him is oh-so-adorable!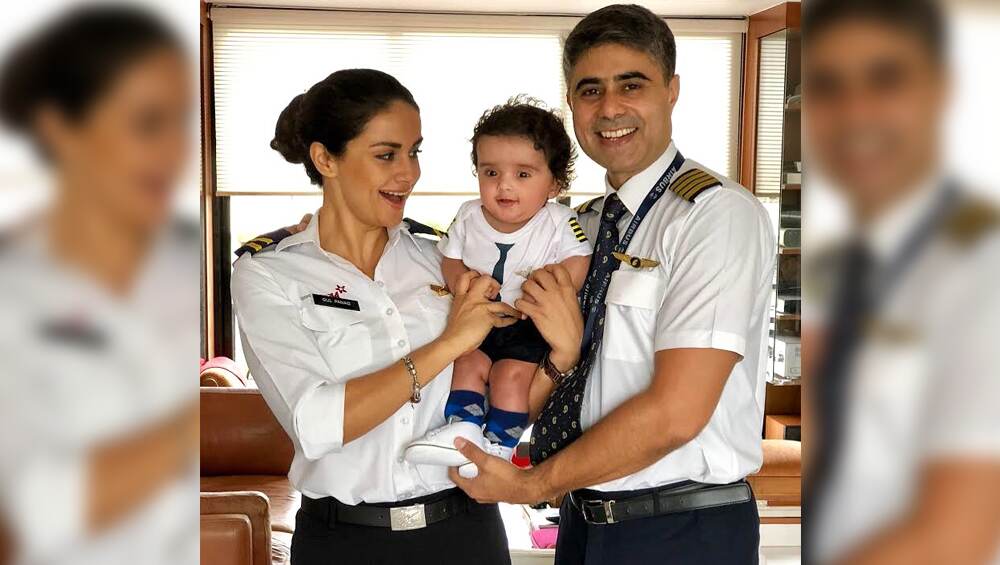 But why did the dimpled beauty decide to keep such good news a fiercely guarded secret, one wonders.  Gul revealed in her interview with a major daily that she and her husband Rishi wanted it to be an extremely private affair and hence, they decided to not reveal it to the world. "Rishi and I have always valued our privacy. Becoming parents is a special experience and we decided that we'd like to go through it without the distraction of public attention," she maintained.