Just one day to go until aam janta like us will get to watch Marvel Studios' biggest movie yet, Avengers: Endgame.  But some lucky ones have already watched the superhero movie. For instance, the critics in the US and the relatives of the ones who have worked on and in the movie. Chris Hemsworth's sister-in-law Miley Cyrus is one of those lucky folks. The singer-actress took to her Instagram story to share a one-word review of Avengers: Endgame. Actually, she was complaining about a bad hangover through her story, but, included a word about the movie, nevertheless. Avengers: Endgame Movie Meta Review - Critics State That Fans Should Expect Metaphorical Gut Punches, Melancholy And Catchy Brawls.
Miley wrote, "Avengers: Endgame is awesome, hangovers not so much...". The singer-actress is married to Liam Hemsworth, who is the brother of Chris Hemsworth, the actor who plays Thor in the MCU. Check out Miley's post below: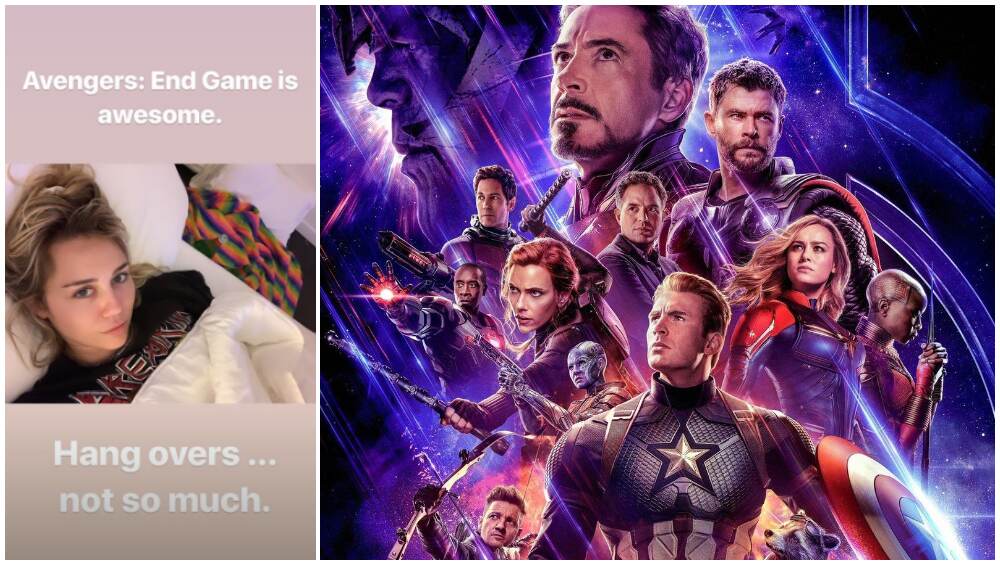 Avengers: Endgame is the culmination of 22 movies spanning over 10 years in the MCU. It is a direct sequel to last year's Avengers: Infinity War. The promos have made it very clear that the band of superheroes will go against mega-villain once and for all. They will also try to reverse the effects of Thanos' snap - which wiped off half the living creatures from existence.
Avengers: Endgame is releasing in four languages in India. The movie is scheduled to hit the theatres on April 26. Some theatre chains will be running the shows all throughout the day, that means the shows will be there even after 12 AM, which is a first in India.