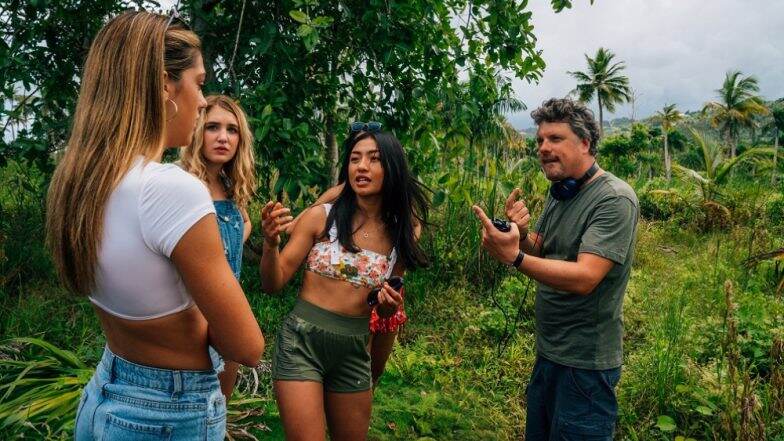 Although the film 47 Meters Down Uncaged is the second instalment of the franchise but there's something that sets it apart from the first.  It has seen its own path of not only being a horror film but pushing boundaries with an uplifting emotional ride and turning intense with the ghastly drama. The director, Johannes Roberts opens up about the journey of the film from a thriller to a psychotic shark horror, says, "I started with the idea of the girls in the caves, but I didn't have the emotional content. Riera and I made it our mission to go where many horror movies haven't gone before creating three-dimensional female characters with relatable arcs.
"It became Mean Girls, but with Sharks! It has a teen vibe. You have two step-sisters who don't like each other, and one is bullied, and it resolves itself throughout the movie to a really cool ending that turns it all on its head. So that I really enjoyed taking a John Hughes template and putting it into the world of sharks", he further added.
The movie is a horror-thriller that uncoils the tragic happenings of four teenage girls beneath deep waters fighting for their survival. The film stars, Sistine Rose Stallone, Brec Bassinger, Corinne Foxx, Sophie Nelisse, along with the talented, John Corbett and Nia Long. Experience this tale of life and death in Indian cinemas by PVR Pictures. Witness this deadly encounter of in cinemas near you on  August 30, 2019!