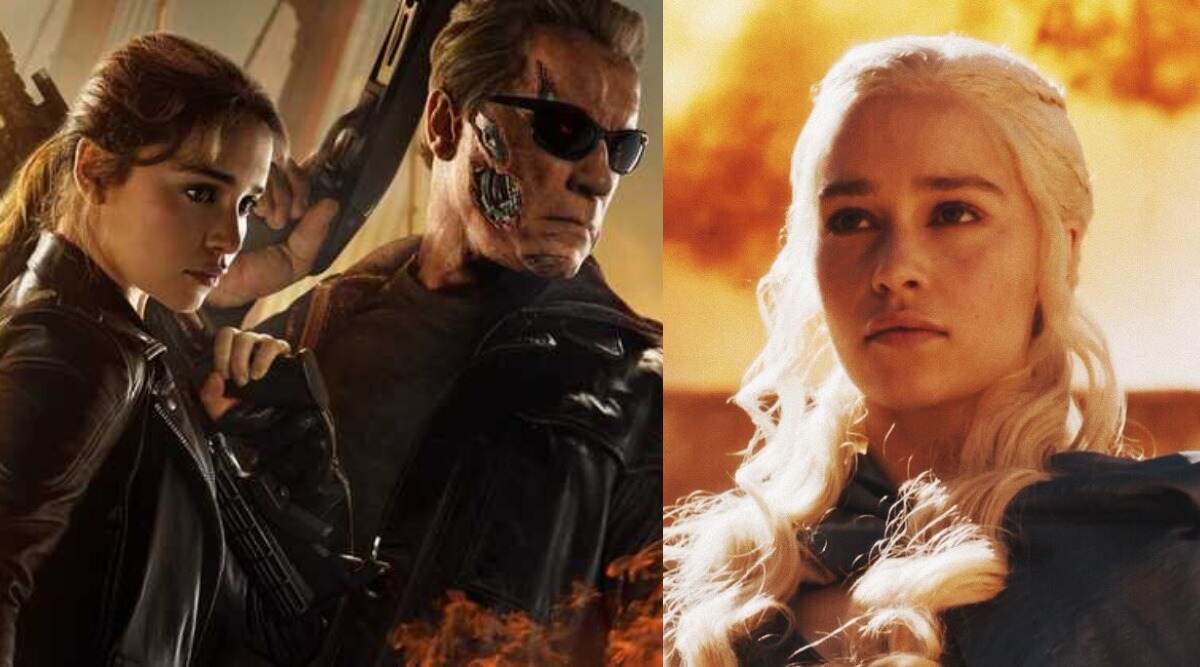 Born in London, British actress Emilia Clarke celebrates her 33rd birthday today. Before Game of Thrones came along, Clarke actually gave herself probably a year to venture into the field of entertainment before quitting. Of course, ahead of her personal deadline, the diva managed to bag Game of Thrones. And since then, Clarke has only made it bigger in Hollywood. Well, big enough to rake in several Primetime Emmy Award nominations. Game of Thrones Actresses Emilia Clarke and Rose Leslie Get Robbed by Monkeys on Their Indian Vacation (See Pics)
Thanks to impeccable success that followed her performance as Daenerys Targaryen in Game of Thrones, the actress even managed to find a sweet spot in Time magazine's 100 most influential people in the world, this year. She has become quite the favourite among fans. Not just as Daenerys Targaryen but as Emilia Clarke. With that, let's look at some of her best performances. 'Mother of Dragons' Emilia Clarke Shines Bright in Valentino Dress & Diamond Wing Earrings on Vogue Spain Cover! View Pics
Daenerys Targaryen - Game of Thrones
The HBO fantasy drama that concluded earlier this year is far too famous to need any description. Clarke as Daenerys Targaryen also rose to fame as the lady with several names ranging from Mother of Dragons to Queen of Dothraki and Meereen. People already know how her character came to an end but she did earn an Emmy nod for her performance.
Qi'ra - Solo: A Star Wars Story
It's a shame if you missed Solo: A Star Wars Story. The film, which is to honour Harrison Ford's iconic character, Han Solo, from the Star Wars franchise, saw Alden Ehrenreich play Solo while Clarke played Qi'ra, Han's former lover, who is in danger. From the impeccable fight sequences to the romance with Solo, Clarke certainly got her role done right.
Louisa Clark - Me Before You
After losing her regular job, Louisa Clark (Emilia Clarke) is forced to work as a nurse for a recently paralyzed Will Traynor (played by Sam Claflin). Of course, what starts as companionship turns into love as they spend more time together. Me Before You is a tearjerker and the more you watch it, the more you will weep. But Clarke is such a beaut, you can't help it!
Sarah Connor - Terminator Genisys
Terminator Genisys was a new addition to the Terminator series which starred Emilia Clarke as a young Sarah Connor. Basically, she played the role of Linda Hamilton while Arnold Schwarzenegger reprised his role as the bot. The film didn't receive as much love as one would have expected but Clarke, nevertheless, performed to perfection.
Evelyn - Dom Hemingway
Interestingly, thanks to her young looks, Clarke played Jude Law's daughter Evelyn in this black comedy-crime drama, Dom Hemingway. While the film didn't do tremendously well and did have some mixed response from critics, the performances of all the stars, including Clarke, was actually commendable.
While we are still wondering how Clarke plans to celebrate her birthday, she does have some interesting projects coming up. Hopefully, we will see some better films from her because, in terms of films, the actress doesn't have the best choices!