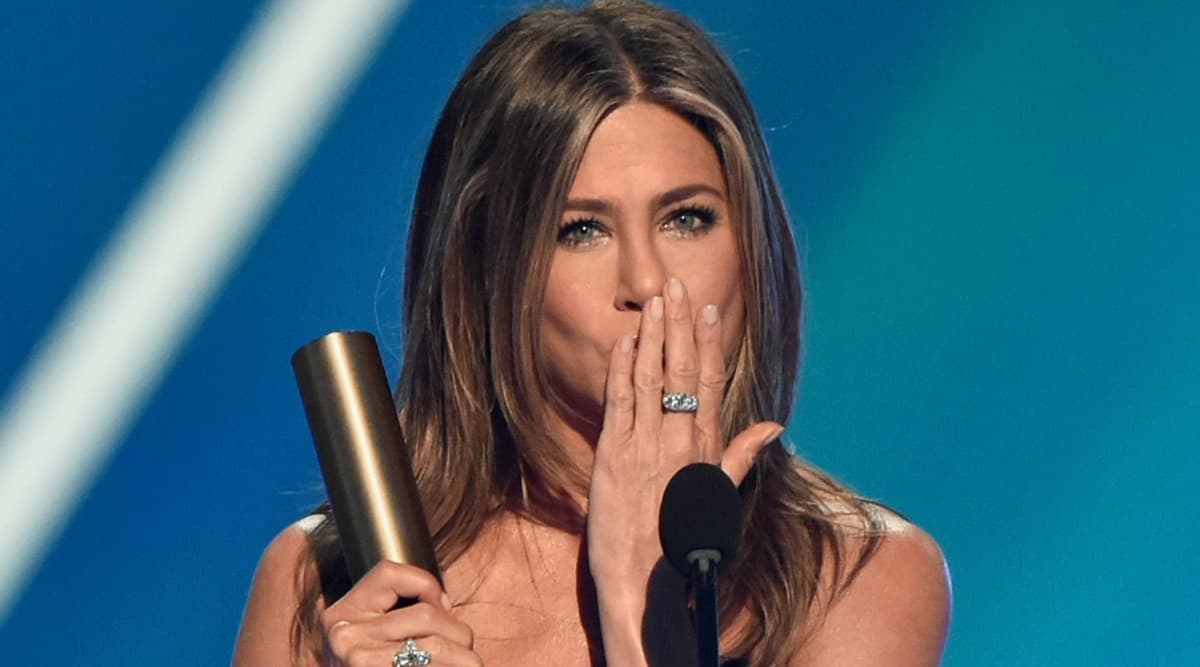 Jennifer Aniston has been Hollywood's favourite for as long as we can remember! The actress, who became a known face thanks to her portrayal of the character, Rachel Green, in the popular sitcom, Friends, received the Icon Award at the People's Choice Awards 2019. In fact, her close friend and Murder Mystery co-star Adam Sandler introduced her and presented the award. Calling her "an incredible, caring role model with the biggest heart," he asked her to come up to the stage and take home her big trophy. People's Choice Awards 2019 Complete Winners' List: Robert Downey Jr, Avengers: Endgame and Stranger Things Bag Top Honours 
Thrilled by the love and recognition, Aniston walked up to the stage and started her speech with, "Thank you for this incredible honor. This town throws out a lot of awards, but the People's Choice, this has always been special to me. As actors, we don't do this for critics or for each other, or to make out families proud, you know? We do this for the money," she joked. "No, I'm just kidding, we do it for you guys, we really do," she said. "None of us could do what we do if it was not for all of you, and you all have been so good to me." People's Choice Awards 2019 Red Carpet: Sarah Hyland, Zendaya, Cole Sprouse, KJ Apa Add Some Uber Panache To The 'Starry' Celebration!
During her speech, Aniston reserved special mention for Friends as she quoted, "If I have any claim to this word 'icon,' it's only because I was able to be on an iconic show, with an iconic cast, and an iconic haircut. Friends was truly — it was the gift of a lifetime, and I would not be standing up here without that amazing show, without those amazing five other actors, and with an audience who stuck with us … You believed in us, you really did, and you believed in those very impossibly large apartments." The actress then concluded her speech by thanking her fans and supporters.
Jennifer Aniston and Adam Sandler's 2019 comedy, Murder Mystery, won 'comedy movie' at the People's Choice Awards 2019.