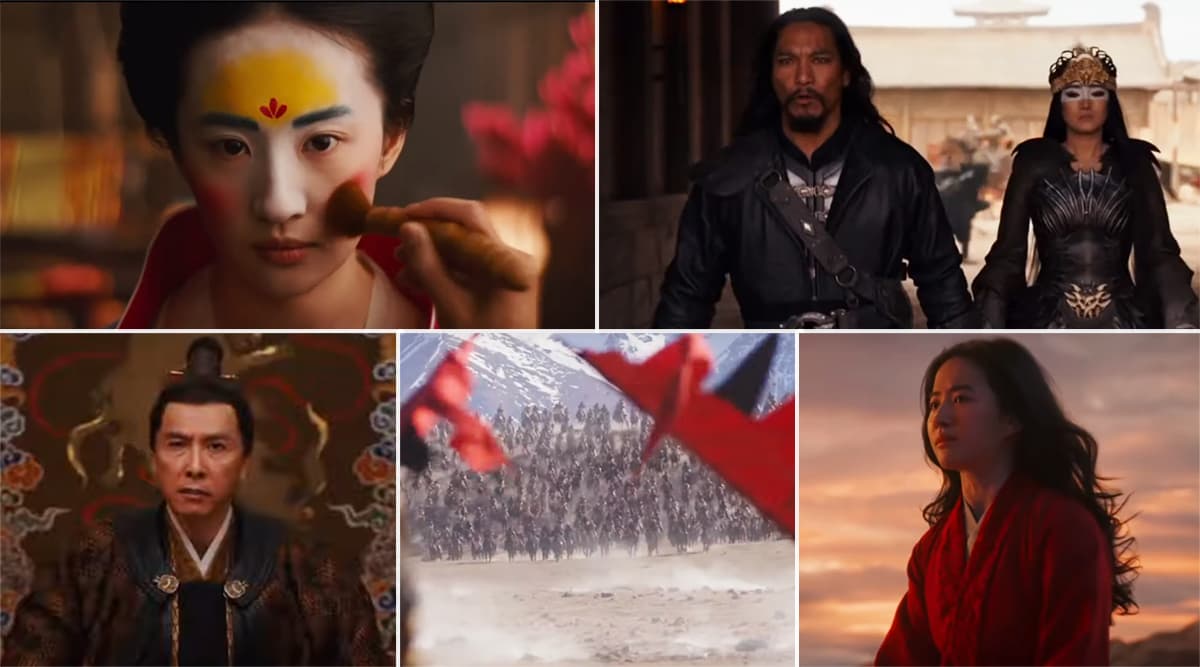 While Disney was able to mint enough money wit its live-action remakes of Aladdin and The Lion King, its next attempt, Mulan, promises to take your expectations a notch higher. Based on a popular Chinese myth about a woman warrior, Mulan will see Liu Yifei stepping into the character's powerful shoes. In its newly released trailer that dropped online today, Mulan, promises to be an exciting journey and one that's loaded with enough adventures. Mulan First Poster: Liu Yifei's Avatar As Fa Mulan And Warrior Ping In This Brand New Look Is Spectacular! View Pic.
Unlike its animated version, Mulan won't be musical but something far more intense in fact. The story revolves around a brave young woman who's determined to join the war in place of her ailing father against the Northern invaders. While Jason Scott Lee plays Bori Khan, a Hun warrior and a prime antagonist in the movie, its real villain would be Xian Lang (Gong Li), a powerful witch. With enough battle sequences that display her terrific warrior skills, Mulan is very similar to its animated version yet so different. Disney's Mulan Is Set for a Worldwide Release on March 27, 2020.
Check out Mulan Trailer Below
Speaking about the differences, the reboot version will not have Mushu - the tiny wise-cracking dragon voiced by Eddie Murphy. Mushu, being a prominent and most loved character, its removal was severely criticised by the story's die-hard fans. Also, Yoson An as Cheng Hongou replaced Li Shang as the lead's love interest in the film. The trailer was definitely far gripping than its teaser. There's no denying that Mulan will emerge as another profitable outing for Disney after Guy Ritchie and Jon Favreau's previous directorial.