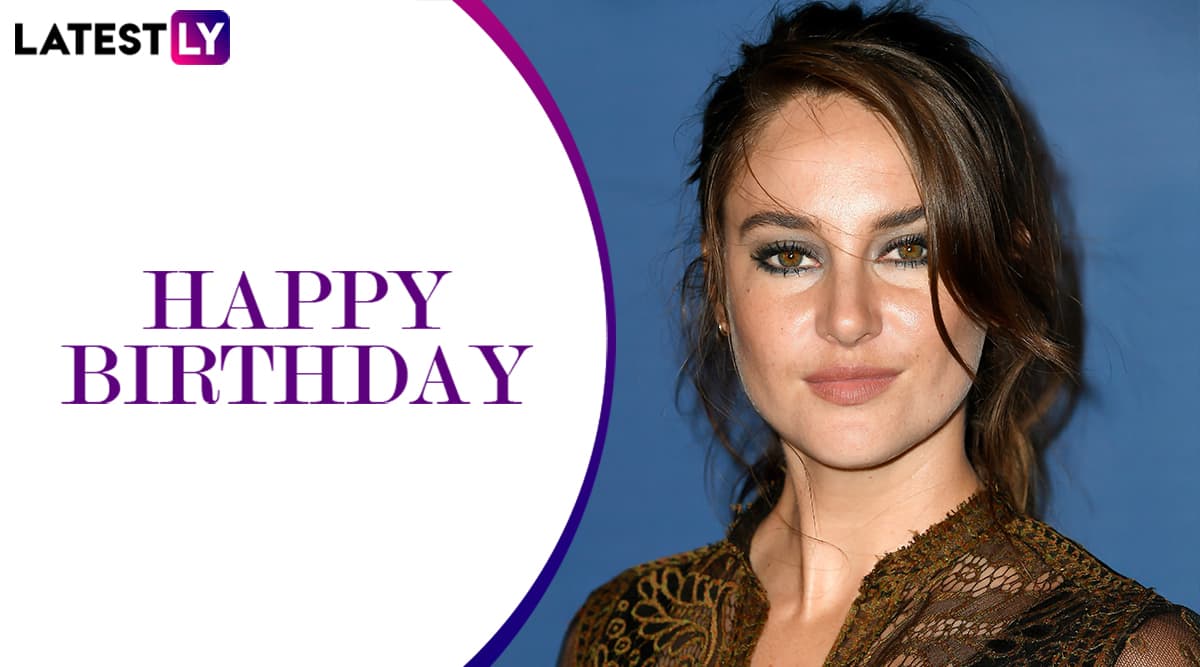 Shailene Woodley is one of the most talented actresses of her generation. The actress shot to fame for playing the character of Hazel Grace Lancaster in the much-loved romantic drama The Fault in Our Stars and ever since has starred in some of the biggest Hollywood films such as Snowden, The Descendents , The Spectacular Now among others. Woodley was last seen in the popular web series, The Big Little Lies Woodley received a lot of praises for her performance in the series and is all set to be in Misanthrope .  After Exile: Shailene Woodley Joins Robert De Niro and Shia LaBeouf in a Film Based on True Events.
Apart from Shailene's exceptional acting skills, she's also known to be a vocal activist for several issues including climate change and women's rights. Not many know that Woodley also runs her own NGO. As the actress turns 28 on November 15, we celebrate her birthday by looking at some of the interesting facts about her.
1. Shailene Woodley's Fault in Our Stars Look Helped a Charity
If you happened to have watched The Fault In Our Stars, you know that she was seen with a short crop in the film. What's amazing is that after she cut off her hair in preparation for the role, she donated it to the organization Children with Hair Loss. She later alsoburged other women to do the same.
2. Shailene is All for Body Positivity
The actress on many occasions has spoken about the importance of body positivity and self image. Sharing her own experience, in 2014, she said, "My whole life I've been so self-conscious about being skinny. And just recently I don't care anymore. All insecurities are projected because of what you think others are saying about you, but they don't really matter at all."
3. She's Not Obssessed With Her Phone
Among the many things you must appreciate about Woodley, one is that she's an actress who likes to unplug and manages to keep distance from her phone. Can you imagine going offline for a long period of time? She's said that "There's a bigger lack of privacy than there's ever been, but there's also a bigger lack of camaraderie and community than there's ever been. I'm talking to people more than I've ever talked to in my life because I no longer have that crutch. The more you get away from all the technological buzz, the more freedom you have."
4.Shailene is an Advocate of Sustainability
Woodley has been vocal about her stand on saving the planet and  has often spoken about the importance of sustainability. She even emphasized on promoting the usage of vintage stores and second-hand markets.
5. Shailene Founded an NGO Called All It Takes With Her Mother Lori
All It Takes was founded in 2010 and aims to empower students to become leaders, which will enable them to make real, positive change in the world. Isn't this amazing?
Clearly, Shai is one of the coolest young actresses who is doing her bit for the society by supporting and bringing to light some of the most important issues. We hope she continues to do so further too!