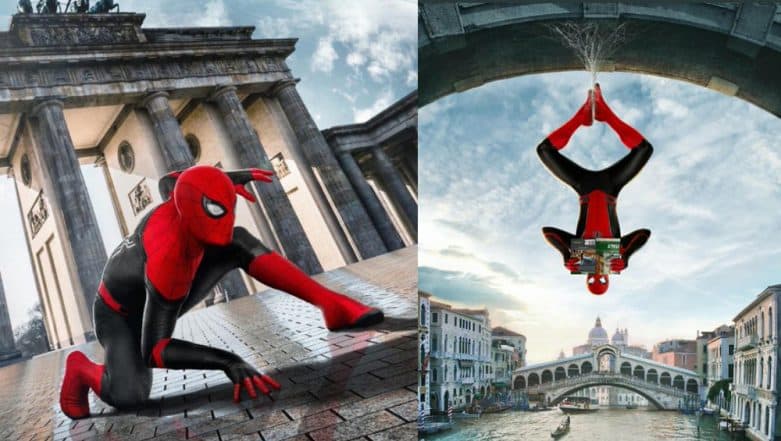 If a portion of Avengers: Endgame can be leaked online, Spider Man's new trailer is no big deal. No, we aren't kidding when we say that a new trailer of Tom Holland's next superhero outing was leaked online and it has some exciting additions to it. Marvel returns with its new offering on July 2 and Far From Home will see your friendly neighbourhood Spider-Man meet Nick Fury in person for the very first time. Okay, so they had a brief encounter in Endgame but a one-on-one discussion with Fury is something that Peter Parker would be dreading off. Disney CEO Hints About All The Marvel Movies To Expect After Avengers: EndGame and Spider-Man: Far From Home.
The new leaked trailer shared by a Twitter user has many old scenes from the film's previous two trailers and some new additions to it. The entire discussion that Mary Jane has with Peter Parker (about him being the Spider-Man) and his new red and black suit is something that we all need to look forward to. Now Peter Parker did have his new suit in Avengers: Infinity War but this one's different and the trailer even reveals details about its origins. Spider-Man: Far From Home Trailer: Did Tom Holland's Film Reveal Marvel Cinematic Universe's Plan of Including X-Men?
Check out the new leaked trailer
BROTHERS AND SISTERS I PRESENT TO YOU pic.twitter.com/nC7iNu18i7

— *✧・゚* 𝐤𝐚𝐲𝐥𝐚 *・゚✧* (@suitedspidey) June 1, 2019
Far From Home is set after the aftermath of Avengers: Endgame. This is a world without Iron Man and they are waiting for someone to take his place. Our beloved Spider-Man looks lost in this new world but has to save it from supervillains from another universe. With so much at stake, he has to stand up and fight for the world that Tony Stark left behind. Spider-Man: Far From Home hits the screens on July 2 and yes, that's exactly a month away.