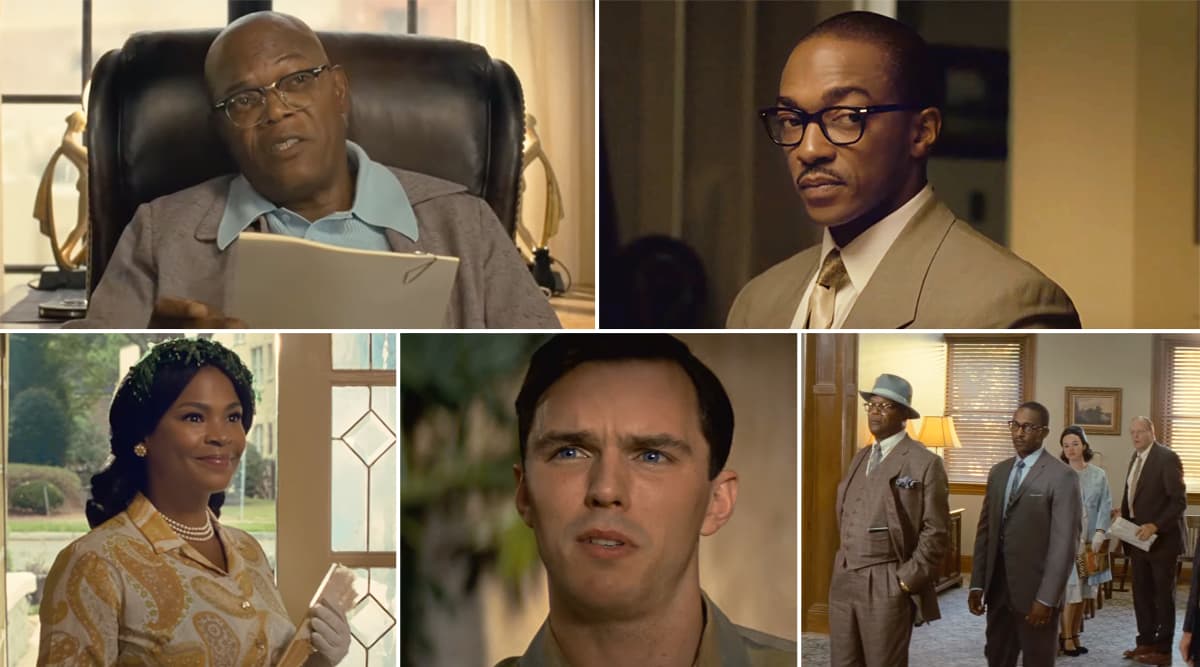 The first full-fledged trailer of the upcoming Apple TV Plus series, The Banker, has been released on the internet. The original film stars Samuel L Jackson and Anthony Mackie in lead roles. I don't know why but it is always so exciting to see two MCU actors team up for a non-MCU film. But we hope this film doesn't disappoint the fans like Samuel and Brie Larson's Unicorn Store did. But from the first look of it, The Banker looks cool, fun and so suave. The trailer has been cut nicely and, ideally, should generate interest. Apple TV Plus Now Launched in India at Rs 99 Per Month With 7-Day Free Trial Period: Report.
The Banker, a drama, follows the adventures of African American entrepreneurs, Bernard Garrett (Mackie) and Joe Morris (Jackson) as they try to buy a bank in the 1950s. Of course, in the '50s that sounds like an impossible idea. But the two men achieve so by putting a white man Matt Steiner (Nicolas Hoult) as their face and make him pose as business head. The two men pose as the janitor and chauffeur for the bank. Interesting premise, isn't it? Of course, the bank's main aim will be to loan money to black people in the time of segregation and racial inequality.
The Banker trailer gets a sexy edge as the song "Something's Gotta Give", by Labrinth, plays in the background. The song is definitely going to get more views on YouTube. Shantaram: Radhika Apte to Star Along With Charlie Hunnam and Richard Roxburgh in Apple TV's Upcoming Series.
Watch The Trailer of The Banker Here:
Apple TV Plus is garnering good attention. The series, The Morning Show, featuring Jennifer Aniston and Reese Witherspoon, might not have been a critics' favourite but the audience is loving it. The Banker will be the OTT platform's second film after the release of Hala, which will start streaming in November. The Banker will get a limited theatrical release on December 6, 2019. The movie will start streaming on Apple Plus from January 31, 2020.