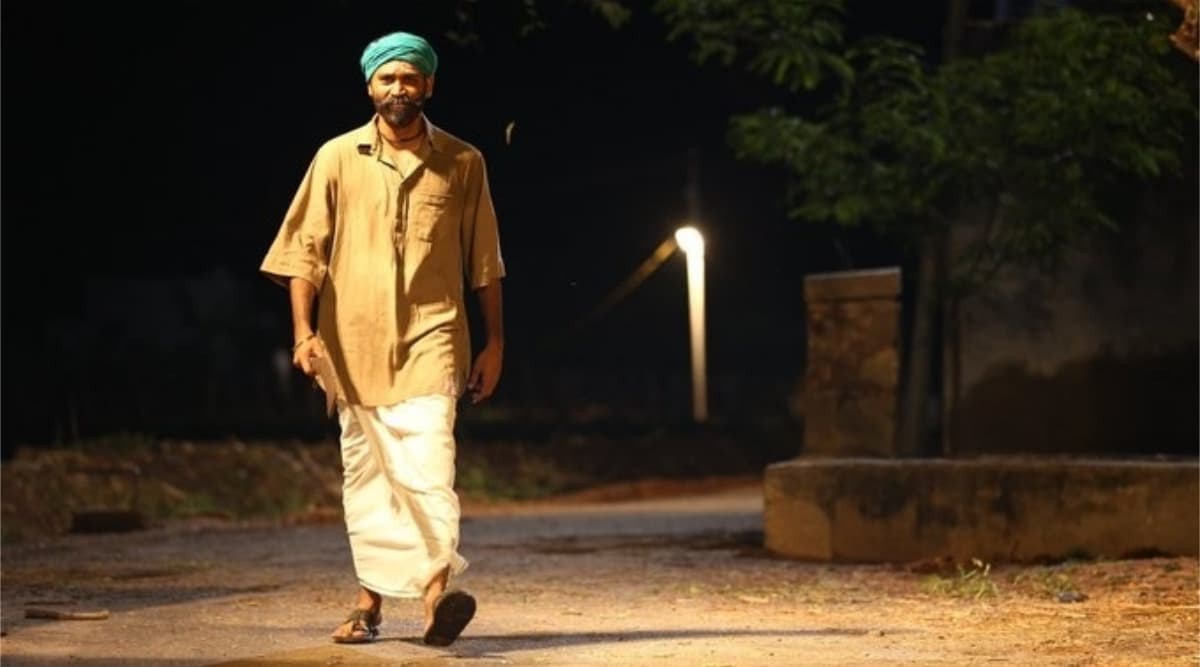 Dhanush starrer Asuran has got the Twitterati going gaga. The Vetrimaaran directed Tamil action-drama had the buzz for months together. Dhanush's intriguing look and his pairing with Malayalam actress Manju Warrier got the fans excited. The flick is finally in the theatres and it already started trending on social media. Do we need to tell you that they are totally loving the film and declared it a blockbuster? Dhanush Fans Trend #WeStandWithDHANUSH after AL Azhagappan Demands Producers to Not Produce the Asuran Actor's Films.
The early reviews of the film got a positive response. Also, the true blue Dhanush fans chose for the first day, first show. That's how it works when it is your favourite actor shining on the screen, right? Here are a few reactions of the fans who got a chance to watch it. Check out the tweets below.
Fan Declares National Award to Dhanush
#Asuran - In the current generation, Do we really have any better actor than #dhanush in south India ?

I doubt on that

Fcukk 🔥 wattta a great natural performer he is . Really a gifted actor for any director.

Yet again a national award 🥉 for his scintillating performance

— Zaro (@arjunramesh23) October 4, 2019
Sensational Movie Alert
#Asuran Yet another sensational movie by @VetriMaaran !! Deserves applause! @dhanushkraja an absolute stellar performance! Just wow on the screen! @gvprakash Gripping Bgm especially #asuran theme🔥👌! Movie Takes off brilliantly from the 2nd half! (1)

— Lohith Briznath (@LBriznath) October 4, 2019
In Case You Want to Know About Dhanush's Character
1st half #Asuran - realistic dhanush intermission dhanush in action 👌👌

— ᴛʜᴀʟᴀᴘᴀᴛʜʏ ᴠɪᴊᴀʏ ᴍᴀᴋᴋᴀʟ ᴘᴇʀᴀᴠᴀɪ ᴮⁱᵍⁱˡ (@Official_TVMP) October 4, 2019
Dhanush's Exceptional Work!
When stunts become an integral part of story telling, films like #Asuran stand out.

What more @dhanushkraja has to do? One man who can set benchmarks and also conventionally break them. #Manju #Teejay #Ken #Pasupathy 👌

— S Abishek (@cinemapayyan) October 4, 2019
Well, with so much positive word of mouth for the flick, it is sure to take over the box office windows. Also, it is important to note that Chiranjeevi starrer mega-budget film Sye Raa Narasimha Reddy also hit the screens this week. It is already competing with Bollywood film War and Hollywood flick Joker. Word is that Joaquin Phoenix starrer Joker is gaining the maximum response at the ticket windows. It has to be seen if Asuran manages to beat them all to emerge as the winners at the Chennai BO. Are you planning to watch Asuran?