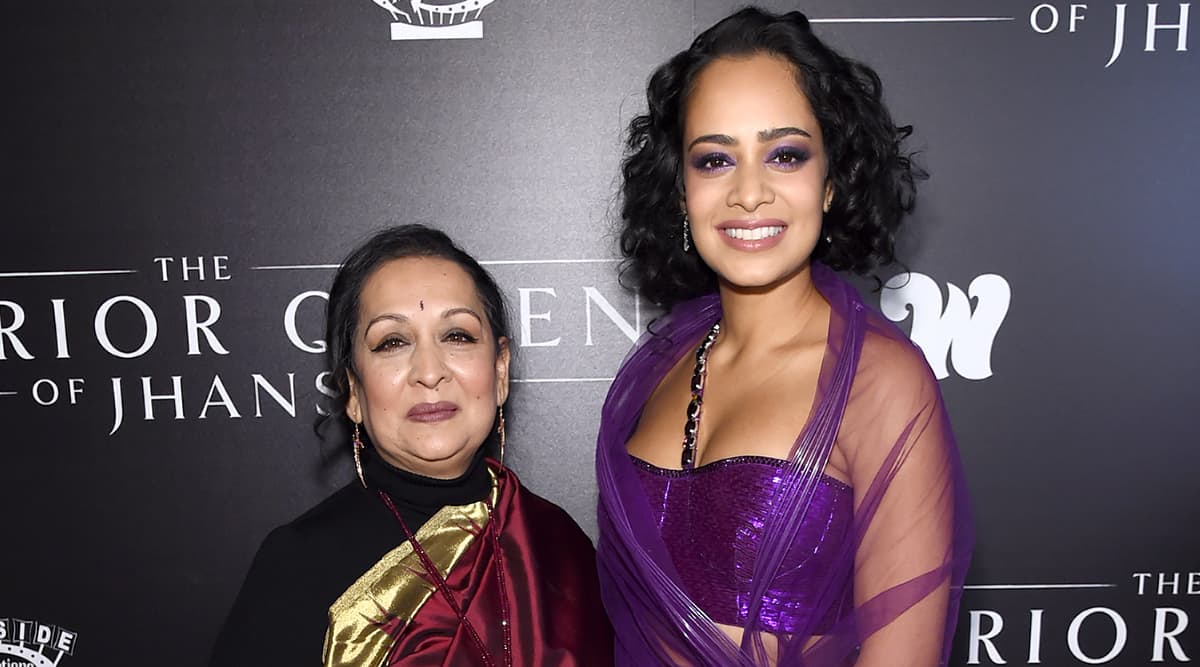 Rani of Jhansi is an inspirational heroine, fearless leader and a women of moxie and compassion. Swati Bhise's film The Warrior Queen of Jhansi brings forth the backstory of the most iconic Indian warrior-queen. The film which is all set to release in India, has an ensemble cast featuring Devika Bhise, Jodhi May, Nathaniel Parker, Ben Lamb amongst the many.  While Swati Bhise's experience in the arts is extensive, she was originally planning to let someone else direct 'The Warrior Queen of Jhansi'. The Warrior Queen of Jhansi Trailer: Hollywood Tells the Heroic Tale of Rani Lakshmibai (Watch Video)
"At first we were cautious of the mother-daughter working relationship, but the more we looked at potential directors, we realised no-one could bring the knowledge or passion my mother had to the project," says Devika Bhise. "To let anybody else direct it would've been a mistake." With the collaboration of Swati's expertise in Indian classical traditions and Devika's western eye, they felt that they would be able to create a unique and truly global end product.
As the script came together, Swati decided to make her feature directorial debut with the Rani's story. Unlike most films, Swati did not have to worry about finding her star. Devika Bhise Underwent an Eye Surgery after a Shard of Metal Entered Her Cornea during 'The Warrior Queen of Jhansi' Shoot.
Devika was perfect for playing the Rani in every way, from her restrained style of acting that bridges the gap between the East and the West, and her years of athletics and training as a Bharata Natyam dancer. Still, mother and daughter would tease each other during pre-production. "I'd say, 'If she negotiates with me too much I'm going to tell your agent, I'll find someone else,'" smiles Swati. "Devika immediately jabbed, 'You don't have many girls in India who can ride horses, sword-fight, and act, so I think I do in fact have a good negotiating position!"