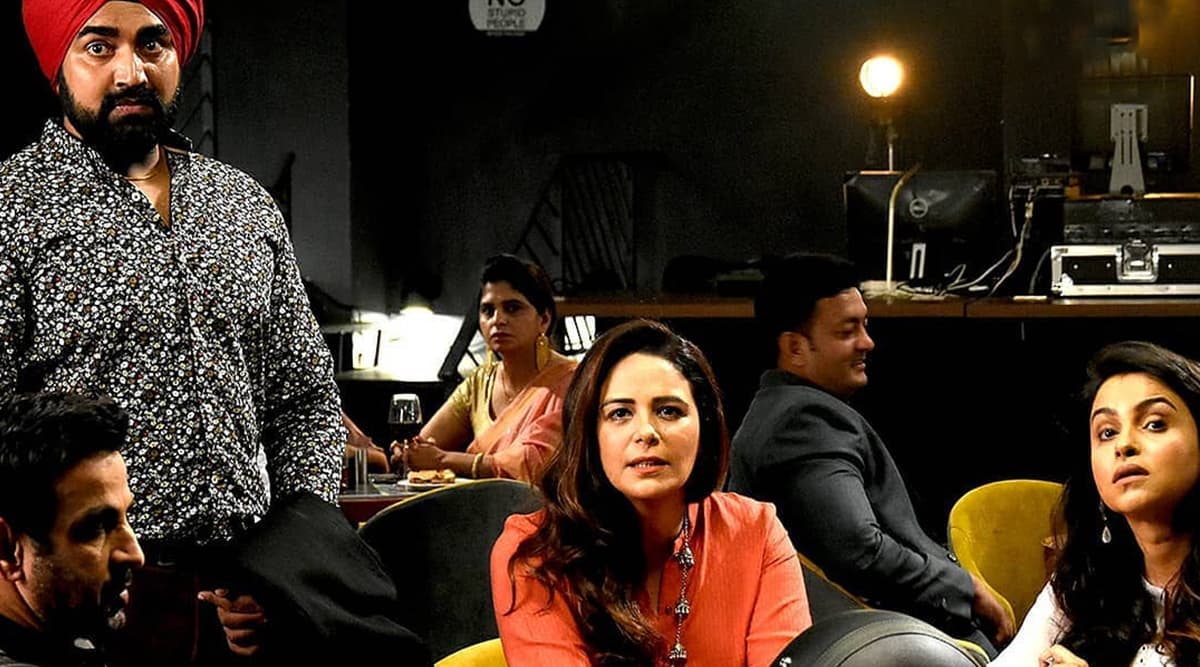 ALTBalaji's mature love story - Kehne Ko Humsafar Hai enjoyed two successful seasons. Starring Gurdeep Kohli as Poonam, Ronit Roy as Rohit and Mona Singh as Ananya, Kehne Ko Humsafar Hai was a story of how a couple (Poonam and Rohit) who were happily married with two daughters, were separated when Rohit is enamoured with an independent interior designer Ananya, and moves out on his family to live with her. This was the story of season 1. Season 2 focused on Rohit and Ananya's married life, or lack thereof. Kehne Ko Humsafar Hai 2 Trailer: The Ronit Roy-Mona Singh Starrer Leaves You Intrigued About the Complexities of Their Relationship; Watch Video
Rohit who leaves Poonam for Ananya, is seen not having a happy married life with her, all thanks to the latter's ambitious plans of moving to Qatar to make a more successful career for herself, while Rohit's stubborn attitude and male ego keep him back in India. The second season ended with Ananya wishing to separate from Rohit while he tries to desperately save his second.  marriage.
And now, the makers are back with the third season of Kehne Ko Humsafar Hain, which will hit the tube next year and returning to the screens with the series will be actors Ronit Roy, Mona Singh, Gurdeep Kohli, Apurva Agnihotri, Palak Jain and Pooja Banerjee, along with a few more faces. Kehne Ko Humsafar Hain 2 Review: The Mona Singh-Ronit Roy- Gurdeep Kohli Starrer Is Very Relatable And Drives Home Questions That Most People Don't Ask!
The second season of the romantic drama ended with Ananya (Mona Singh) getting to know of Poonam (Gurdip Kohli) and Rohit's (Ronit Roy) intimate night and then walking out of Rohit's life. And the third season's story will continue focusing on how their lives will be moving forward.