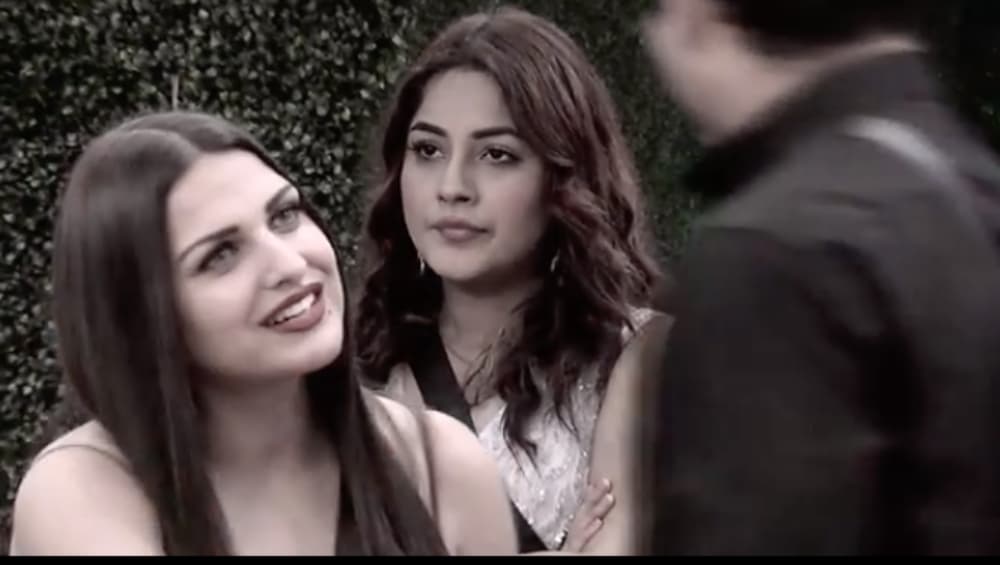 While the first finale of Bigg Boss 13 did surprise one and all with shocking eliminations, the episode welcomed six wildcard contestants. One of them was Punjabi singer Himanshi Khurana, who is said to be arch-rival of contestant Shehnaaz Gill. Shehnaaz and Himanshi had exchanged a war of words a few years back and do not see eye-to-eye at all. The episode also saw Shehnaaz Gill throw a fit on seeing Himanshi Khurana enter the show. Himanshi royally ignored Shehnaaz and refused to even acknowledge her, which led to Shehnaaz breaking down and wailing. EXCLUSIVE Bigg Boss 13 Wild Card Himanshi Khurana Makes a Shocking Revelation: 'Shehnaaz Gill Was Boycotted by A-Listers in the Industry'.
However, what struck us as odd was how Shehnaaz Gill started narrating her incident with Himanshi Khurana, right before the latter entered the show. even though Shehnaaz had apparently spoken to Paras Chhabra about the incident previously where she said she will break Himanshi's face if she ever enters the show, that was not the case with Shehnaaz after the wildcard entrant entered the show. Bigg Boss 13 Day 35 Preview: Himanshi Khurana FINALLY Reveals Everything That Shehnaaz Gill Said About The Singer's Parents, Arhaan Khan and Sidharth Shukla Lock Horns (Watch Video).
This makes us wonder if Bigg Boss is scripted, otherwise, how would Shehnaaz have known when to dig up the topic yet again, at the exact same time, when Himanshi was to enter? Shehnaaz cried wolf to all the contestants in the house and also went on to nominate Himanshi for ignoring her. Well, of one thing we are sure, that this Himanshi-Shehnaaz feud is far from over.