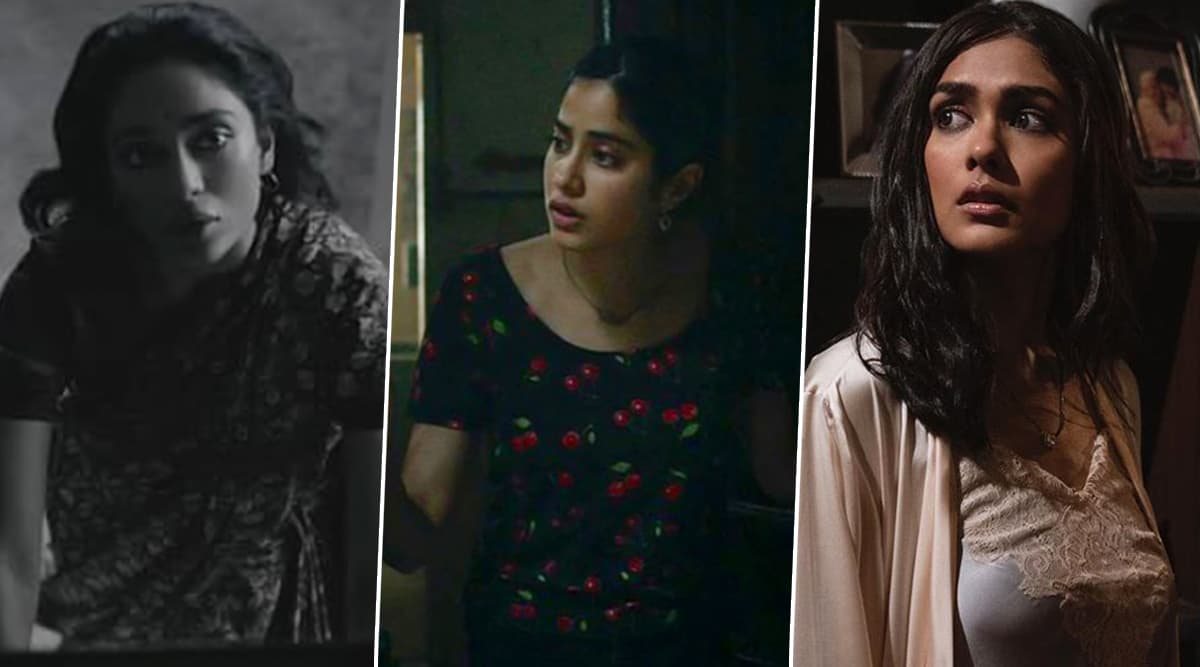 While Sobhita Dhulipala is well-acquainted with the digital space, Janhvi Kapoor and Mrunal Thakur will mark their debut with Ghost Stories next year. The horror anthology like Lust Stories will be directed by Karan Johar, Zoya Akhtar, Anurag Kashyap and Dibakar Banerjee. The directors earlier came together to give us a glimpse about what's lying in store for us ahead and they later revealed their lead characters by sharing their first look from the series. Ghost Stories: Karan Johar, Anurag Kashyap, Zoya Akhtar, Dibakar Banerjee's Horror Film to Stream on Netflix from January 1, 2020.
Janhvi Kapoor will mark her digital debut with Zoya Akhtar's version in the Ghost Stories while Mrunal will be seen in Karan Johar's story and Sobhita in Kashyap's. Dibakar's story meanwhile, revolves around a child protagonist, whose picture was shared by Netflix India.
Check Out Characters from Ghost Stories
Speaking about the stories and horror elements in them, filmmakers revealed their versions will be about "things that are not really human".While Karan's tale may revolve around a big fat wedding, Zoya's film could deal with innocent kindergarten rhymes. Coming to Anurag, his story will be on how 'bird songs don't sound sweet anymore,' while Dibakar added how 'Strange fascination and craving for certain kind of food,' maybe his idea of a horror story. Ghost Stories will start streaming on Netflix from January 1, 2020.