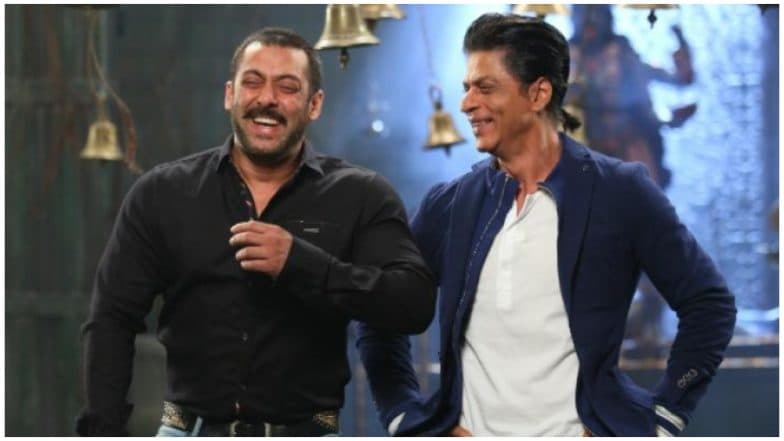 Karan Johar's uber-popular chat show, Koffee with Karan 6, is coming to an end in a few weeks. The chat show did not have Shah Rukh Khan or Salman Khan as guests this time. But there is a slight possibility that it might change near the end. If the latest reports are to be believed, Salman and SRK have both been approached to appear on the finale episode of the show. Though, there are two complications. First being, Karan Johar has already announced that he has shot for the "FINALE" with Kareena Kapoor Khan and Priyanka Chopra as the guests of honour.
The second problem being, Shah Rukh is not very keen on making a chat appearance post the Zero debacle, as per earlier reports. But the latest report by IB Times addresses this problem. As per the report, Salman has obliged to Karan Johar's request to appear on the show. This has changed the game for SRK as well. With his best friend on the couch next to him, there will be so much other than Zero to talk about. The camaraderie of the two actors will be enough to drive the episode for one hour.
With the new info at hand, Shah Rukh might reconsider his stand on appearing on the show for the finale. We have our fingers crossed. We would love to see Salman and SRK on the Koffee couch making TV history.
As for the first problem, this won't be the first time Koffee with Karan will change its schedule. The 100th episode of the show was supposed to be featuring Salman Khan, but it was aired on the 99th spot for some reason. And many similar changes have happened before. Let us see if the airing date is changed this time to accommodate SRK and Salman's episode. Or maybe it will once again turn out to be a mere rumour.