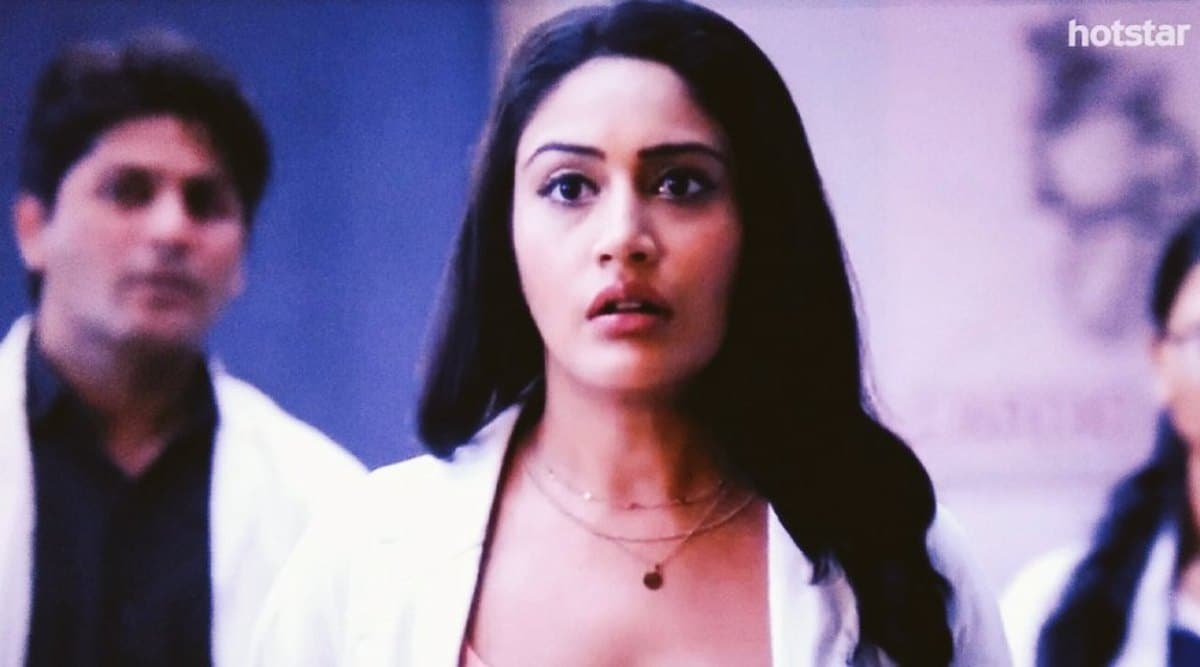 In the last episode of Sanjivani 2 Sid rebukes Ishaani's Maama and Maami for insulting Roshni. Ishaani waits for Sid in the temple to get married but Sid does not come as he takes an unexpected decision. In tonight's episode we see the show takes a leap of three years. The Media swarming around Sanjivani as it is rebuilt after three long years and is going to start functioning.
In Sanjivani all the workers are working excitedly as its getting reopened. Rahil and Rishab meet and greet each other. Rishab asks about Sid and Ishaani for which Rahil says that Sid (Namit Khanna)is still in America and Ishaani (Surbhi Chandna) is found nowhere. They praise NV Singh for rebuilding Sanjivani
NV Singh comes to hospital and everyone welcomes him. He prays in front of Ganpati idol. He then addresses Sanjivani. He gives the credits to all the workers of Sanjivani for helping to rebuild it. He says that Anjali (Sayantani Ghosh) is a guest lecturer abroad and he hopes that she comes back soon. Singh thanks Rahil and Rishab for joining Sanjivani again and gives a special mention to Nurse Philo. He says about Shashank (Mohnish Bahl) and says it's definitely a huge loss which can never be fulfilled. He says that after Shashank it's Nurse Philo who's eldest on Sanjivani and asks for her blessing. Nurse Philo says that he's very humble. Rahil asks about Ishaani and NV goes mum.
On the other side, Ishaani is seen doing pottery and a Labour says that he has seen her face in Sanjivani's board. Another Labour asks that why there's so much traffic outside and the Labour says that Sanjivani is re-opened today. Hearing the name Ishaani loses her balance and all her moments with Sanjivani and Sid rushes to her mind. She starts panicking and takes her pills.
A minister's secretary is ordering everyone in Sanjivani as the minister is getting admitted there as a first patient. He even pushes an emergency patient who's a banana seller. Singh scolds him and admits the person. A massive accident is reported and everyone gets busy. In the pottery institute a girl gets injured but Ishaani stands panicking without treating her. NV Singh gets to know about it and rushes there as there's no ambulance available at the moment. He asks Ishaani why she didn't attend the person and asks her to fulfill her duty as a doctor. He asks her to come back to fulfill her duty but she denies. He brings Ishaani to Sanjivani and all the memories came rushing again. He holds her hand and drags her out.
In the precap, Ishaani says Singh that he might be the boss of Sanjivani but he doesn't have any right to hold her hand. She asks him to leave her hand for which he says he has the right to hold it as they are married.