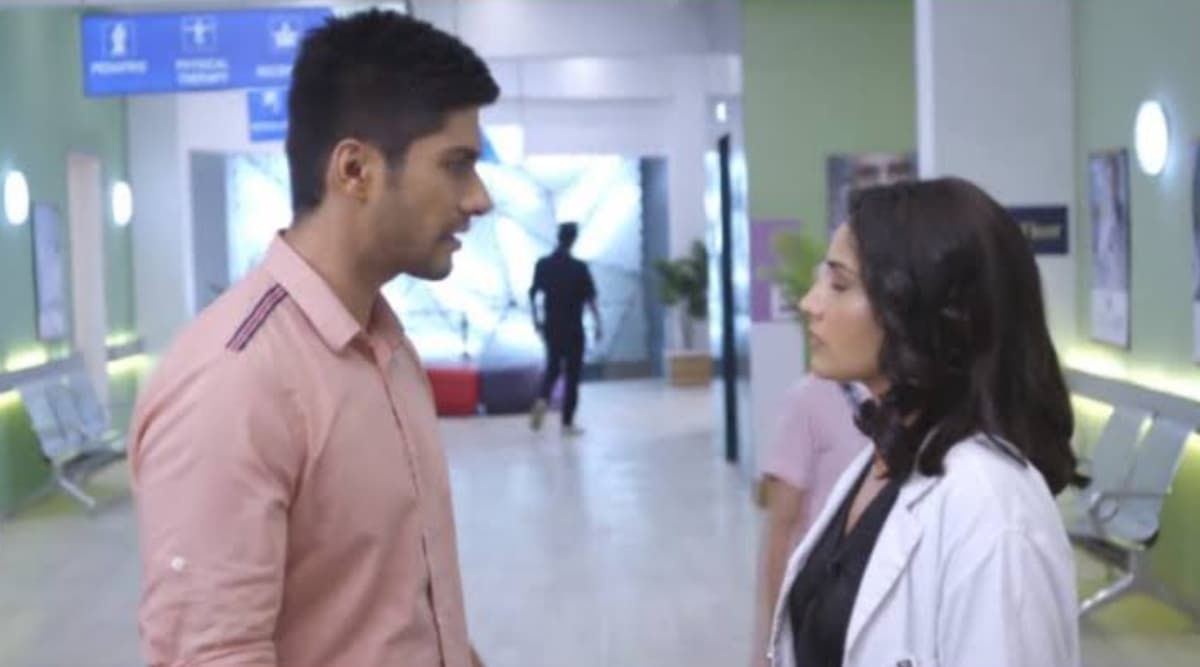 In yesterday's episode of Sanjivani 2 we saw Sid is asked to take over a high profile case from Shashankwhile Vardhan hatches an evil plan. Later Ishaani is delighted upon receiving a letter from Sid. Tonights's episode starts with a patient asking Neil and Rahiil where is Sid (Namit Khanna) as he is his doctor who is going to operate him. Neil says his surgery will be done by Sid only, the patient asks where is Dr. Sid.
On the other side, Asha acts as she has fallen down in the bathroom and is in a lot of pain so that Sid does not reach the hospital on time, Sid asks her to calm down and come out of the bathroom so that he can examine. Asha says she cannot get up as she is in pain. Meanwhile Vardhan (Ronit Roy) is happy to see that Sid has not reached for the surgery. Later he comes and asks what is going on and where is Sid. Ishaani (Surbhi Chandna) defends Sid and says maybe he is stuck in some problem and that they are also worried about him.
Meanwhile Asha goes on acting as she is in a lot of pain, Sid breaks the door and comes inside. Later, Vardhan chides Ishaani as Sid is so irresponsible as the patient have been given anesthesia and is lying on the operation table and if surgery is not done immediately then his life will be in danger, just then Shashank (Mohnish Bahl) comes and tells Juhi (Gurdeep Kohli) to go and operate. Vardhan tells Shashank that he is doing wrong as the patient wanted to get operated by Sid only, later he says today evening he has a V.I.P. patient's operation and he won't tolerate this unprofessional way of working.
Shashank gets enraged and says he will find out why Sid is late and if it is not genuine then he himself will remove Sid from the hospital. Just then Sid comes there, Dr. Shashank asks for the reason, Sid says Asha had some emergency so he got late. Shashank tells him not to give lame excuses and says when a doctor gets late then a patient's life is in danger and he might lose his life also and people start losing confidence in doctors. Later Shashank reminds Sid of the V.I.P case which he has to do in the evening and asks can he do it or not, Sid says he will. Shashank tells Sid not to break his trust, Sid promises he will not.
Later, Vardhan apologies the patient's wife and tells she can lodge a complaint against Sid but she refuses and says she is thankful as Juhi operated and saved her husband's life. Meanwhile, Sid calls Asha and asks how is she, Asha says she is fine and tells him all the best for the case. Sid prepares himself by reading books, Ishaani comes and gives him coffee, Ishaani assists Sid in his work. Meanwhile, all the media people gather outside the hospital as it is the police commissioner's surgery. Vardhan pays money to a man who brings fake media persons to create a drama.
Meanwhile, Vardhan comes and sees Ishaani and Sid together and calls Asha and tells her about it so that she gets jealous and comes to the hospital and do what he told her. Later Asha comes in and brings Prasad as it is a big day for Sid. Asha gives the Prasad to Sid, he eats it. In the precap, the media asks Sid is he ready for the surgery, Sid says he is ready and goes inside the operation theater to operate.