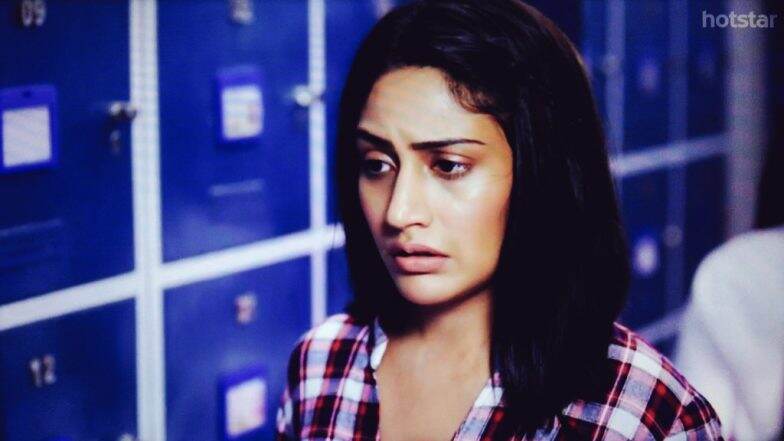 In yesterday's episode of Sanjivani 2, we saw the tensions between Asha and Ishani rise, while Rishab's intentions enrage Sid. During her argument with Ishani, Asha falls unconscious. Tonight's episode starts with Asha (Chandni Bhagwanani) gaining consciousness and Ishani (Surbhi Chandna) telling her about her pregnancy. Sid (Namit Khanna) comes to the ward and tells everyone that it is their private matter and tells her to go out and he will take care of Asha. Later Sid asks Asha to take care of the kid and her health. On the other hand, Ishani gets emotional thinking about everything that Sid said and is shocked to know that he is the father of Asha's child. She hyperventilates and Sid comes and helps her to breathe. Sid tries to tell her the truth but Ishani asks him that she does not need any clarification on the matter and that she had made up her mind to stay with this pain all her life and leaves. Sanjivani 2 October 31, 2019 Written Update Full Episode: Asha Faints During an Altercation With Ishani
Later, Ishani thinks if Asha is pregnant then Sid's and Asha's relation might have been from the beginning and wonders why Asha never told anyone that she had feelings for Sid. Ishani is heartbroken as her close friend did this to her and thinks she has to live her life like these and do her duties as a doctor. Meanwhile, when Ishani takes a cab to go home, she sees Asha and Sid waiting for the taxi. Ishani gets out of the cab and tells Sid to take her cab as Asha is not feeling well. Sid tells her to leave and they can manage but Ishani tells them to take her cab and let her do her duty as a doctor and a human being.
Later, in the night Ishani thinks she has to prepare for her exams and not think about anything. When she opens her laptop she sees her and Sid's photo and reminisces their good times spend with Sid and gets disturbed. Back at Sid's house, Asha sees Sid seeing his and Ishani's photo and gets upset and asks him if he will continue to support her in the future or will he leave her? Sid tears the photo which is in his hand and throws it and says he will be there for her. Later when Asha goes he sticks the photo back together and hides it. Asha watches him and gets upset.
In the next episode, a nurse informs Ishani that someone was following Asha. Ishani bumps into the guy and asks him to turn around and is left shocked.