Whether you love it or hate, you can't deny the immense fan-love that The Big Bang Theory has been enjoying over the years. Like one of its lead stars, Johnny Galecki ("Leonard Hofstadter"), pointed out we can never have a sitcom as massively popular as this nerd show in the near future. The series, created by Chuck Lorre about four nerds and the pretty neighbour girl, had enough gags, but was also criticised for its stereotypical depiction of the geeks and the blondes. Ahead of Series Finale, The Big Bang Theory Makes TV History as Longest-Running Multi-Camera Sitcom.
But you really can't deny the laughs that The Big Bang Theory gave through Sheldon Cooper's (Jim Parsons) idiosyncrasies, Leonard's attempts to woo Penny (Kaley Cuoco), Howard's (Simon Helberg) lame attempts at flirting and Rajesh Koothrappali's (Kunal Nayyar) making awkward comments.
Then to reduce the gender-diversity gap, the show added two more main female characters in Dr Bernadette Rostenkowski (Melissa Rauch) and Dr Amy Farrah Fowler (Mayim Bialik) from season four. The show's popularity was boosted as a result.
Unfortunately, the quality of storytelling took a dip from season 6 onwards. Still, the show managed to enjoy good ratings right upto its 12th and final season. The channel, CBS, wanted to have a couple of seasons, but the stars, especially Jim Parsons, wanted to go out with a Big Bang.
The two-parter finale was exactly that, giving us some very pleasing closures to most of the characters' arcs (not Raj, though) and a few fan-service moments too (not Penny's surname, though).
#1 Sheldon and Amy win A Nobel Prize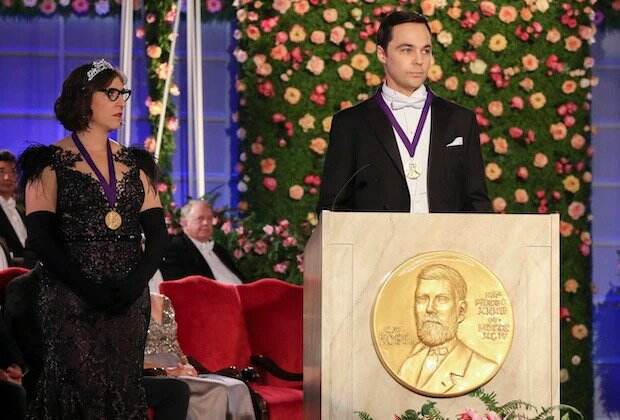 After spending an entire season on the tenterhooks whether they could make it, it is confirmed in the first 10 minutes that Sheldon and Amy won the Nobel Prize in Physics. Have to say we rooted more for Amy rather than Sheldon here! Big Bang Theory: Twitterati Laud Series Finale, Fans Bid an Emotional Goodbye to the Show
#2 Leonard Slaps Sheldon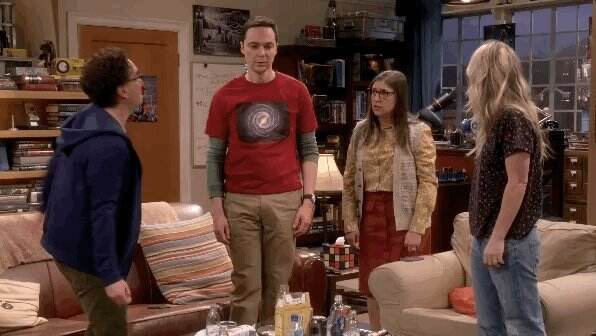 Yes, Sheldon can be funny at times, but he is also the most irritating at other times. So didn't you even wish once that someone needs to slap him? The dice deservedly fell on his long-suffering former roommate and best friend, Leonard, who slaps Sheldon to make sure he hasn't dreamt of winning the Nobel. And then, he goes on to boast about that cherished moment to Howard and Raj!
#3 The Lift Gets Repaired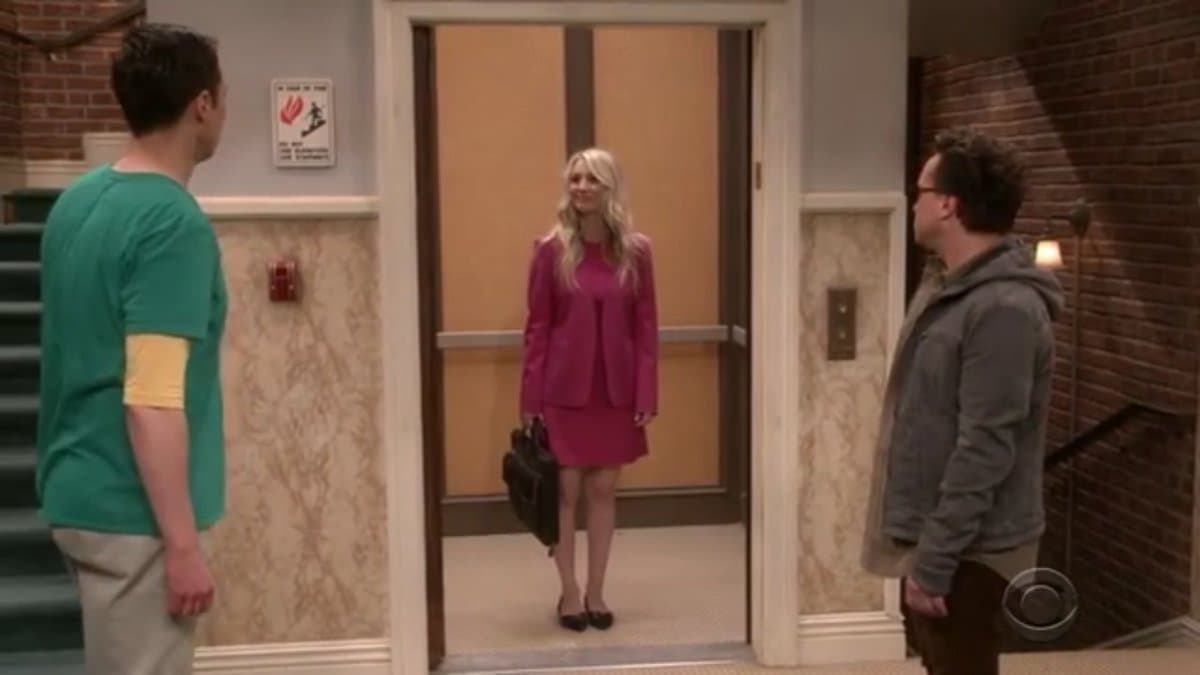 The elevator in Leonard, Sheldon and Penny's building has been in a state of disarray right from the start of season 1 (Leonard's failed experiment was the reason, as revealed in a flashback episode). In the finale, Leonard and Sheldon have a discussion in the corridor over the latter's fear of how things are changing post-Nobel, To their, and our surprise, we see the elevator doors open and Penny standing in it. It also results in another funny gag when Sheldon run away from Leonard and Penny down the stairs, only to be shocked to see Penny waiting for him below. Though, I still wonder why it took so many years for the building to get it repaired!
#4 Halley and Michael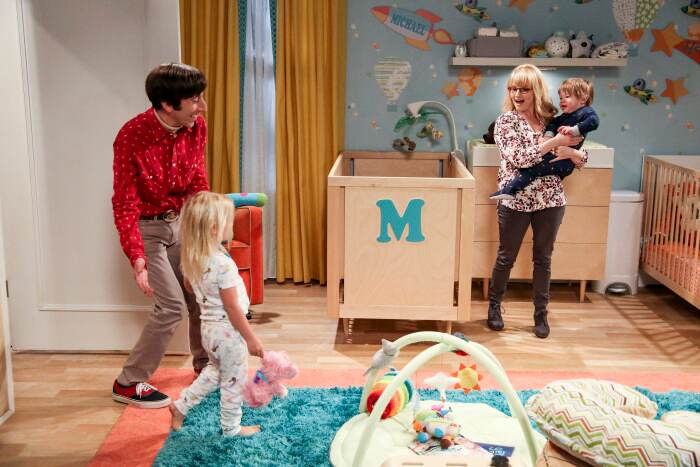 After only getting to see and hear them offscreen, we finally get our first glimpses of Howard and Bernadette's kids, Halley and Michael. If actress Carol Ann Susi, who voiced Howard's always off-screen, morbidly obese mother, was alive, maybe we could also have seen that character too.
#5 Amy Gets a Makeover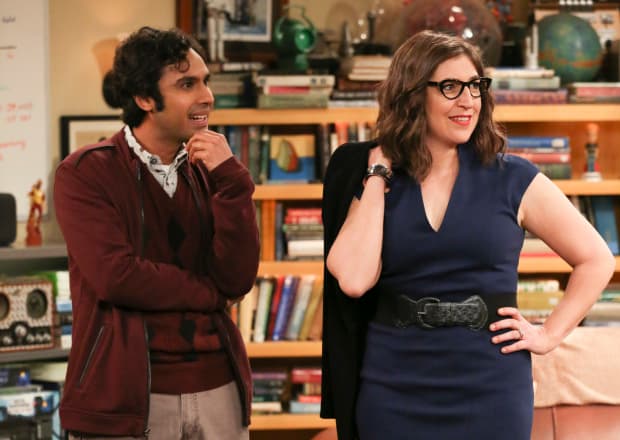 Amy, who always stuck to her nerdy look, finally got a lovely makeover thanks to Raj. Sheldon might not be impressed, but we sure were! After all, the Nobel prize win was not just Sheldon's moment, but also hers!
#6 Penny and Leonard are Expecting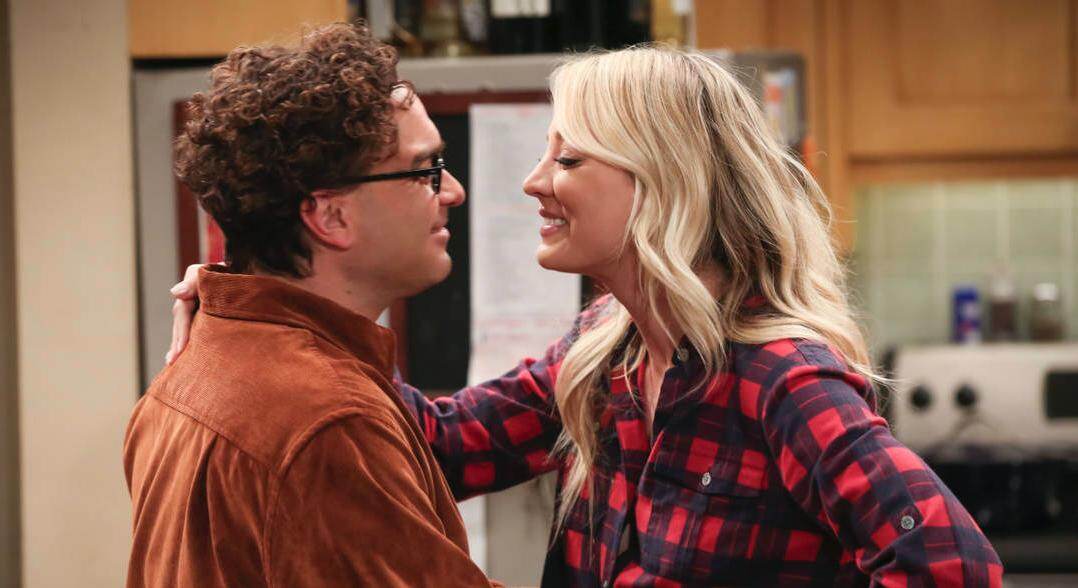 Yes, it was an accidental pregnancy, courtesy a night of Penny having drinks too much. But the fact that Penny has decided to go with it, is a win for the couple, whose bone of contention in the last two season was whether they want to start a family.
#7 Amy Tells Sheldon As It Is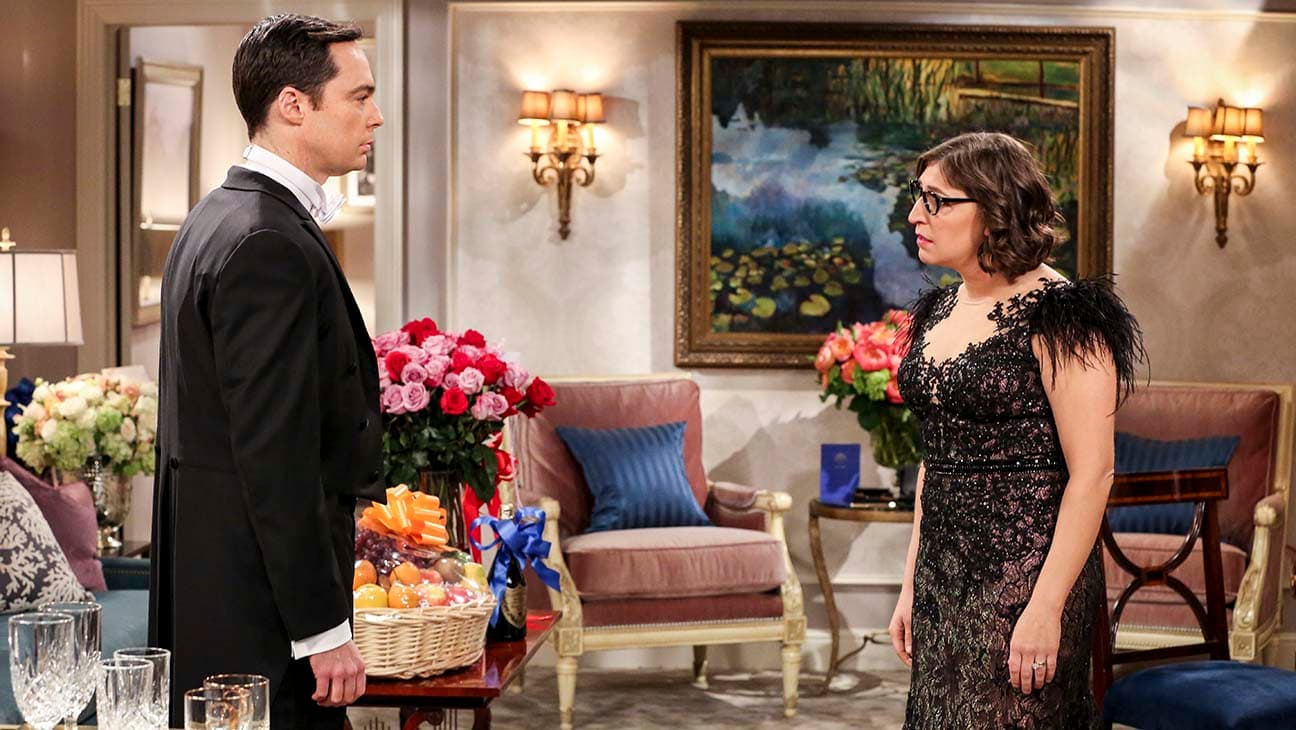 Like always, Sheldon's friends are annoyed with him for placing his priorities (in this case, his Nobel win) over theirs (Penny's pregnancy, Howard's concerns about his kids). When Sheldon calls his friends selfish, Any gives him a dressing down, finally. She tells him that they have only been bearing his selfish attitude because they know he doesn't understand how it bothers them, and that it is high time he realises it. Sheldon is, especially, shocked when Amy tells him that even she sometimes thinks the same way.
#8 Sheldon's Nobel Speech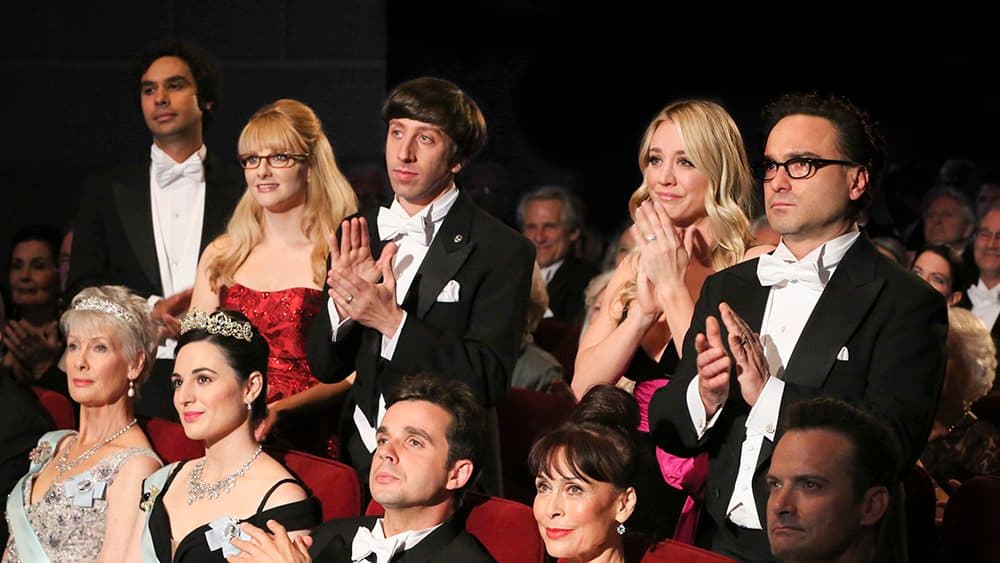 Despite their resentment towards him, Leonard, Penny, Howard, Raj and Bernadette still attend Sheldon and Amy's Nobel prize ceremony. During his acceptance speech, he surprisingly ditches his pages-long speech to say something from the heart. For the very first time, we see Sheldon finally acknowledging the contribution of his family and his friends, whom he refers to as his other family, in his life. Taking their names individually and asking them to stand in his spotlight, Sheldon thanks them for being there for him and also apologises for his behaviour.
What's more, he doesn't make fun of Howard's lack of doctorate, instead, addressing him through his greatest achievement - being an astronaut. While thanking Leonard and Penny, Sheldon also takes us down the memory lane right back to the first episode, when Leonard said that he will have smart, beautiful babies with Penny. Sheldon, in his new discovery of magnanimity, tells the duo they will have such babies. If you have stuck with the show for the last 12 seasons, it would be hard for you not to shed a tear or two over this!
#9 Raj Gets a Celeb Date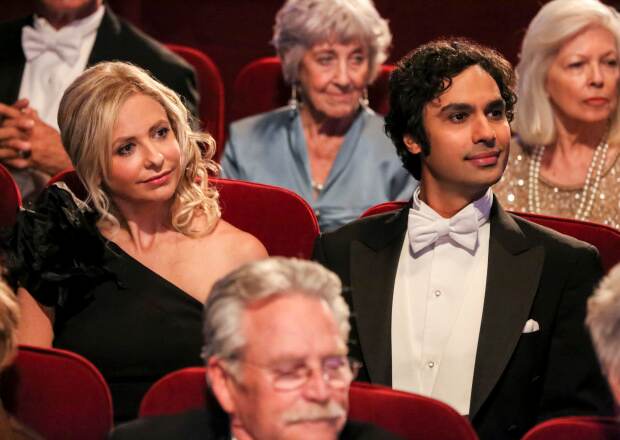 Raj once again gets sidelined when it comes to any proper closure of his arc. But he does finally go on a date with a celeb, well, sort of. His companion to the Nobel Prize ceremony is none other than actress Sarah Michelle Gellar, or in Sheldon's words, 'Is that? Buffy The Vampire Slayer?'. For a show that loves to geek on nerd stuff, this was a really cool celeb cameo!
#10 The Final Scene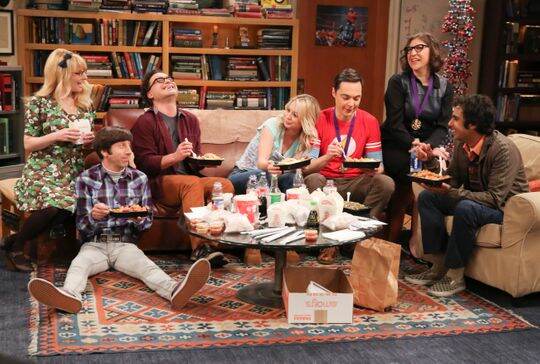 The final scene of the finale as the friend huddled once again on their usual places in their hangout, having Chinese food. You know, the scene that often plays when the opening credits end. This time, though, the makers play the slow acoustic version of the theme song, performed by the Barenaked Ladies, as the camera slowly pans out.
Goodbye, TBBT gang! We almost hoped that Sheldon would scream 'Buzzinga!' and tell us that they will return. But no, this is a definite goodbye, and another favourite sitcom has now bid us farewell!
(The above story first appeared on LatestLY on May 17, 2019 07:27 PM IST. For more news and updates on politics, world, sports, entertainment and lifestyle, log on to our website latestly.com).