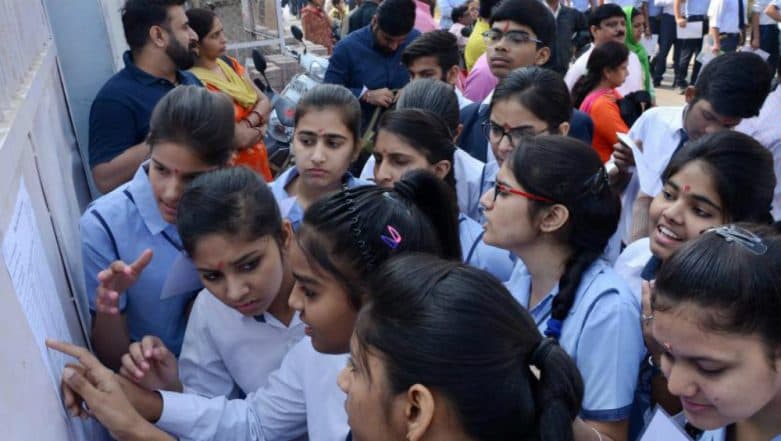 The Bihar State School Examination Board (BSEB) class 10 matric exam, which began on February 21, ended yesterday, February 28. About 16,60,609 candidates appeared this year's BSEB board exam. The Bihar Board conducted the class 10 examination at 1,418 centres in 38 districts across the state. According to media reports, the BSEB chairman Anand Kishore claimed that the class 10 matric exam was conducted in a fair manner. But it turns out that the case is quite the opposite. About 162 examinees were expelled, and 55 impersonators popularly called 'Munna Bhai' were arrested. Do You Remember Videos of Ruby Rai, Saurabh Shrestha and Ganesh Kumar? BSEB Toppers. 
Bihar Board often appears on the headline for its infamous board examination ruckus. With the commencement of the Bihar Board Exam 2019, many such malpractices were reported from both class 10 and class 12 examinations. To monitor the board exams, this year, in addition to a WhatsApp group, a control room was also arranged. As per media outlets, the WhatsApp group includes all the district magistrates, district education officers and district nodal officers. During BSEB Chairman's visit to SRPS plus two government high school, Gardanibagh, the action was taken against two officials including deputy secretary-cum-in charge officer, Patna regional office and assistant Sumant Sinha for negligence on duty, reports Hindustan Times. UP Board Exams 2019: Class 10, 12 Results to Be Announced by April End. 
In just ten days of the commencement of BSEB class 12 board exams between February 6 to February 16, the authorities expelled 432 candidates for using unfair means during the examination. Meanwhile, the Bihar Board will release the class 12 board exam answer key for objective sections. Candidates will be able to raise objections from March 2 to 5 online.