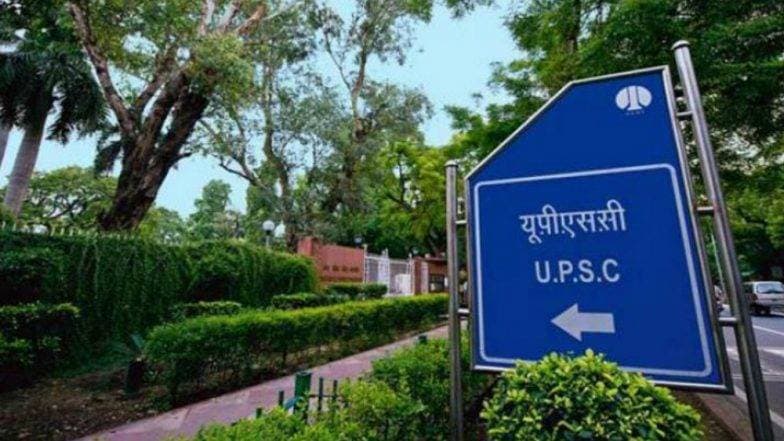 New Delhi, April 5: The final results of the Union Public Service Commission (UPSC) exams 2018 has been declared. The results were out on Friday evening, with the scores, along with the ranks, being uploaded on the Commission's official website - upsc.gov.in. Kanishk Kataria has emerged as the topper, followed by Akshay Jain (2nd rank) and Junai Ahmed as 3rd.
The list of top 10 all India rankers also includes: Shreyans Kumar, Srushti Jayant Deshmukh, Shubham Gupta, Karnati Varun Reddy, Vaishali Singh, Gunjan Dwivedi and Tanmay Vashistha Sharma. UPSC Civil Services Exam: Niti Aayog Mulls Reducing the Upper Age Limit to 27 Years From Present 30 Years.
A total of 812 candidates have been qualified this year, with 180 of them to be commissioned in the IAS, 30 in IAF, 150 in IPS, 384 in Group A and 68 in Group B services. In 2017, 990 students had been selected.
Update by News Agency ANI:
UPSC final exam results: Kanishak Kataria secures all India rank 1. AIR 5 Srushti Jayant Deshmukh topper among women. pic.twitter.com/CIhcMUEcXm

— ANI (@ANI) April 5, 2019
The candidates who have qualified the UPSC examinations were selected through a three-pronged process which started last year. The aspirants were first asked to appear for the preliminary tests, held across the nation on June 5, 2018.
Those who qualified the prelims were asked to appear for the Mains, scheduled on October 7, 2018. Successful candidates were subsequently called for group discussion and face-to-face interviews, held in February this year.
Based on the GD and interview performance, the final list of successful candidates has been released today. The marks of the candidates determined their deputations, whether they should be commissioned into the Indian Police Service (IPS), Indian Administrative Service (IAS) or the Indian Foreign Service (IFS).