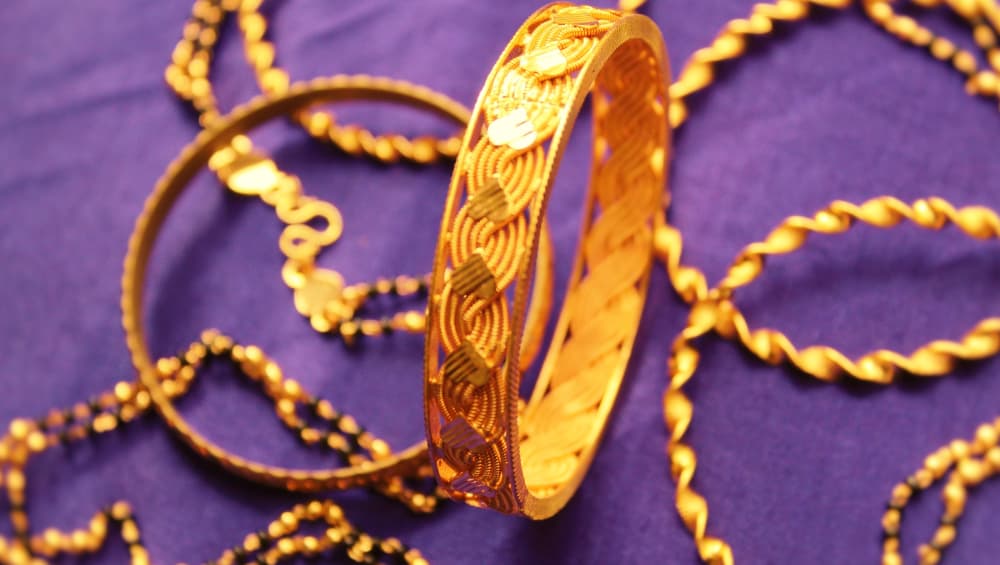 Mumbai, October 11: The price of gold in Mumbai continues to rise. The rate of a 10-gram 22-carat gold in the city today is Rs 37,610, up by Rs 10 as compared to Thursday's price. The rate for 10-gram 24-carat gold is Rs 38,610, up by Rs 10, according to GoodReturns. Even though the rise is marginal, but the high gold rates are hampering the sales which usually happens during the festive season.
Reportedly, in the international markets, gold prices steadied on Friday, as investors awaited more clarity on global uncertainties including trade and Brexit. US President Donald Trump's remarks on the progress in Sino-US trade talks lifted risk appetite.
Coming back to the Indian gold, with less than a month to go for Diwali, which is an auspicious time to buy gold, the demand is very low. On Dhanteras, the gold sales touch around 40 tonnes every year. However, the weak demand may decrease the sales by 50 per cent this year, according to industry body's expectation. Gold imports have also nosedived due to higher prices and an increase in the import duty, according to an IANS report. Dhanteras 2019: Gold Loses Glitter in Domestic Market, Sales Likely to Decline by 50% Over Rising Prices.
Other than the upcoming marriage season which is about to start, buying gold during Dhanteras is part of the tradition among many till today. However, due to the rise in the rates, many people are not being able to buy this time. They are waiting for the rates to fall and in case it doesn't, they will have to give it a miss this year. Jewellers have been trying their best to lure the customers with attractive promotional offers to increase store footfalls that could translate to sales.