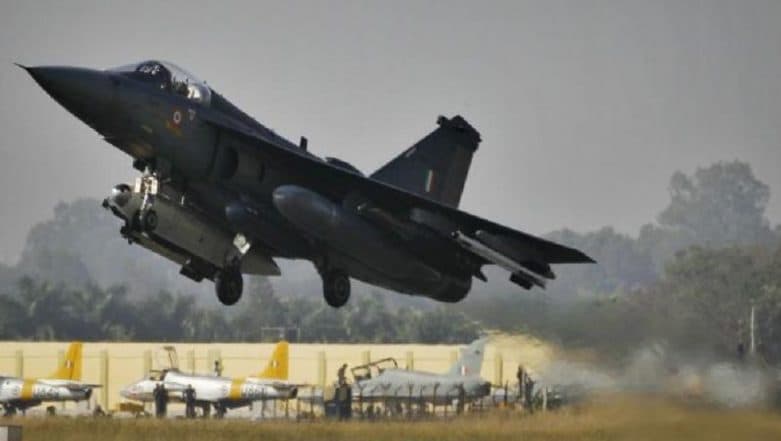 Chennai, April 13: DefExpo 2018 has started to yield good results for the Indian defence sector. The US company Boeing on Thursday has signed a deal with India's leading public sector unit Hindustan Aeronautics limited (HAL) and domestic company Mahindra Defence Systems to manufacture Super Hornet F/A 18 in India. The deal was signed at the ongoing DefExpo in Tamil Nadu. The partnership of Boeing with HAL and Mahindra Defence Systems is based on the 'Make in India' model launched by the centre government.
According to Boeing, this partnership will not be limited only to the production of Super Hornets in India but will also work for the development of future technologies in India, which will transform India's aerospace and defence programmes. As per a report published in Economic Times, Pratyush Kumar, president of Boeing India said, "Boeing is excited to team up with India's only company that manufactures combat fighters, HAL, and an Indian company that manufactures small commercial airplanes, Mahindra." Kumar further added, "Together we can deliver an affordable, combat-proven fighter platform for India, while adding growth momentum to the Indian aerospace ecosystem with manufacturing, skill development, innovation and engineering and job creation."
Boeing is eyeing to secure $15 billion deal for providing 110 fighter jets to the Indian Air Force (IAF). Another US company Lockheed Martin, Sweden Company SAAB, Russian Company Mig and French Company Dassault Aviation will also be contesting to get this deal. These companies are required to submit proposals by July 6. The aircrafts will be produced in India by the foreign company in collaboration with domestic defence manufacturing company under strategic partnership model. The main is to strengthen Indian defence manufacturing sector and to bring advance technology to India.
According to a report of The Times of India, S P Shukla, Group President, Aerospace & Defence, Mahindra Group, said, "We are excited about the opportunities that this partnership with Boeing and HAL will provide for us to contribute further to 'Make in India' for defence." HAL's chairman T Suvarna Raju said that the partnership would create an opportunity to strengthen indigenous platforms in India thereby contributing to the Make-in-India activities, reported