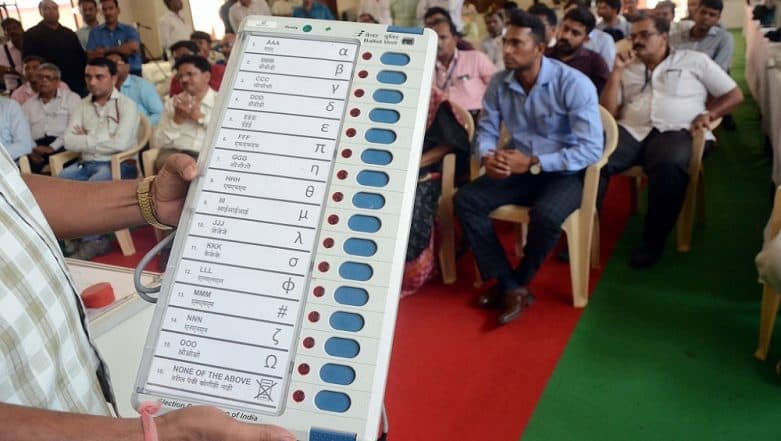 The last phase of Lok Sabha Elections 2019 is taking place on May 19. The Exit Polls 2019 results will be announced by Sunday evening, an hour after voting has ended. Are you hearing too much about Exit Polls already? Wondering what exit polls are and how they are carried out? We at LatestLY bring you everything you need to know about 2019 Exit Polls. Election Commission Orders Twitter India to Remove All Tweets Related to Lok Sabha Elections 2019 Exit Poll Predictions.
What are Exit Polls?
To go by the textbook language, exit polls of elections are polls which are conducted immediately after the voters have left their polling stations. When such an exercise is conducted on a massive scale, and when the data derived from it is compiled and analysed, the information which is available after it is used to predict or forecast the outcome of the elections that took place. The results are then called Exit Poll results. Lok Sabha Elections 2019 Results and Stock Market Predictions: Who Will Form Next Government in India Will Decide the Fate of Dalal Street.
Watch: What Are Exit Polls?
How are Exit Polls carried out?
There are several methods of how different agencies carry out Exit Polls in India. However, the very basic step to predict Exit Polls is sampling. How an agency determines its sampling pattern is the toughest task in carrying out the Exit Polls. And, to do it for the size of demography such as India, one cannot even imagine the machinery, time, and manpower that go behind it. Exit Poll Result of Lok Sabha Elections 2019: Should You Believe The Numbers?
Some agencies do random sampling of constituencies, both state-wise or pan-India. Or, the random sampling can be of the electorate as well, being it in whichever parameter such as age, sex, caste, region etc.
Some agencies opt for systematic sampling as well, where they carefully chart out all the variables. However, systematic sampling is practically not possible when it comes to predicting the results of the world's largest demography. Hence, a majority of agencies prefer random sampling.
What are the statistical methods used to carry out Exits Polls?
The practice of election forecasting in India is a complex one and analysts use different methods to predict the results (preferably with a less margin of error). There are several techniques that are used by scores of organisations such as Cube Law (where seat-share is an important factor), or Index of Opposition Unity (where a party's vote share assists its ally), or Probabilistic Count (which helps in deciphering large data).
What are the challenges in carrying out Exit Polls?
There are a lot of challenges that one has to face while conducting an election Exit Poll. The toughest of them all is to convert the vote percentage to the number of seats. Also, factors like voter turnout, vote share, proper sampling, adequate sample size, rural-urban divide are some of the important factors. Any miscalculation, missing, or over-calculation of any data type or size reflects poor results.
Should you believe in Exit Polls in India?
Well, the answer is a bit complicated one, i.e. not completely. Gone are the days when Exit Polls used to be bang-on precise with the actual election results. However, they do give a trend or show a projection as to what the real results will be on the judgment day.
Nonetheless, when we talk about 2004 Lok Sabha Elections, 2012 Uttar Pradesh Assembly Elections, 2014 Lok Sabha Elections, 2015 Delhi Assembly Elections, or even 2018 Karnataka Assembly Elections – the results were very different from what the exit polls had actually predicted.
So, it depends on the agencies and the methods they have used to forecast the election results. They can be right, they can be completely wrong too; nonetheless, they are able to at least predict the trend in the right direction most number of times.
The 2019 Lok Sabha Elections took place in a seven-phased manner, starting from April 10. The last phase of the Elections 2019 will take place on May 19, after which the results will be declared on May 23.
However, the Exit Polls will start coming from the time of voting concludes, that is, after 6:30 pm on May 19. Stay tuned to LatestLY for all the latest updates on Lok Sabha Elections 2019.