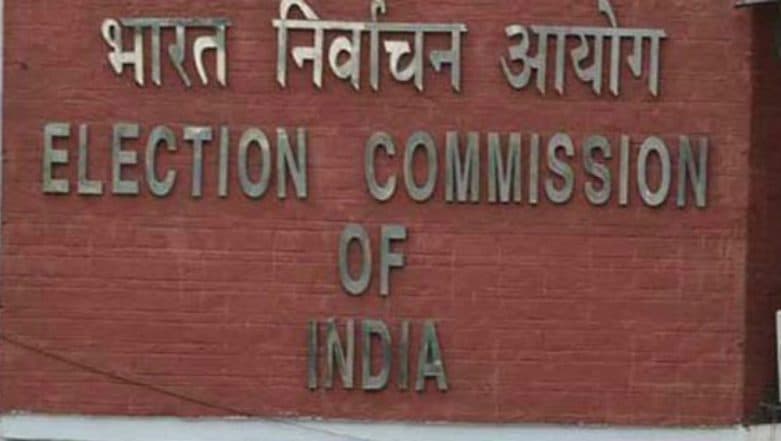 New Delhi, May 15: With just a few days remaining for the last phase of Lok Sabha Elections 2019, the Election Commission (EC) on Wednesday ordered Twitter India to remove all the tweets related to the exit polls. The exit polls will be announced on May 19 after the last phase of parliamentary polls. Meanwhile, on Tuesday, the poll panel sought an explanation from three media houses for allegedly publishing a survey "predicting results" of Lok Sabha polls. Lok Sabha Elections 2019 Phase VII: List of States And Constituencies Voting on May 19.
The EC gave 48 hours to these media houses to respond to the notice. The poll panel in a statement said, "The ECI has received complaints against three media houses with respect to displaying poll surveys predicting results of Lok Sabha elections. The ECI has sought an explanation from these media houses... as to why action should not be taken against them for violation of a provision of section 126A of Representation of the People Act." Lok Sabha Elections 2019 Schedule: Voting In 7 Phases From April 11 to May 19, Counting And Results On May 23.
A total of 60 constituencies across seven states and a union territory are going to polls in the seventh phase on May 19. The states which will go to the polls in this phase are Bihar (8), Jharkhand (3), Madhya Pradesh (8), Punjab (13), West Bengal (9), Chandigarh (1), Uttar Pradesh 13 and Himachal Pradesh (4). The counting of votes will take place on May 23 and the results are expected to be announced on the same day.