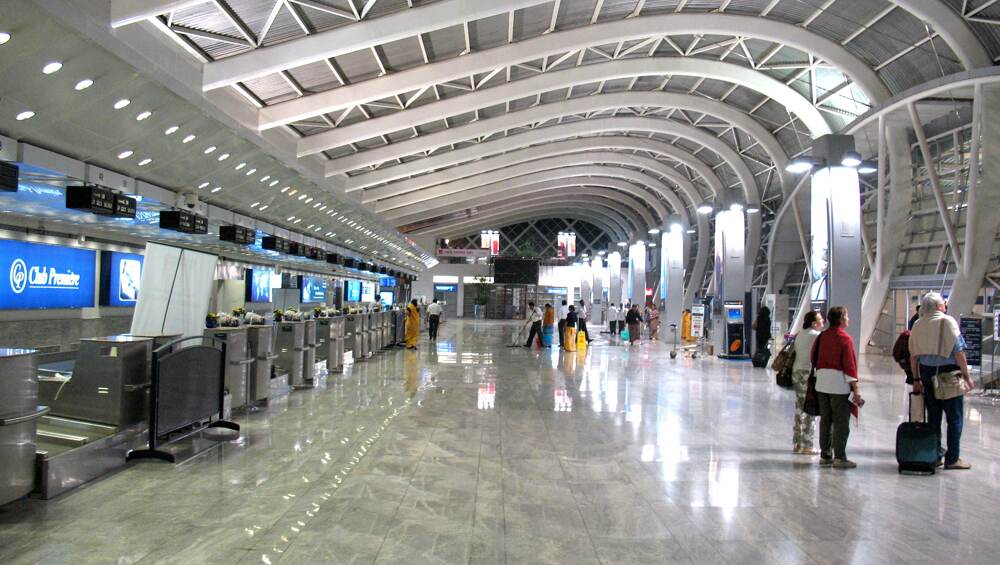 New Delhi, October 2: On the 150th birth anniversary of Mahatma Gandhi, airports will begin breath tests on aviation personnel. These tests will be conducted on personnel performing key services like- air traffic controllers, aircraft maintenance engineers and ground staff. According to a Times of India report, earlier this test was only conducted on pilots and cabin crew to ensure that they operate the flights in a perfectly sober condition.
However, now the test will be conducted on several people, including the person driving vehicles inside the airport. Air Asia, Air India, GO Air, Indigo, SpiceJet and Vistara will be implementing this from Wednesday. As mandated by DGCA, this rollout will be partial and completed by October 30. Plastic Ban in India: Mumbai Airport To Become 100% Free of Single-Use Plastic by October 2.
Check DGCA's tweet:
— DGCA (@DGCAIndia) October 1, 2019
DGCA in a tweet said that 17 Airports including Ahmedabad, Bangalore, Bhubaneswar, Calicut, Chennai, Coimbatore, Delhi, Guwahati, Mumbai, Kolkata and others will be implementing the breath analyser examination of personnel from today. Other Airports will soon follow the same.
Recently, Mumbai Airport also announced that it will to go plastic-free and shun the use of single-use plastics from October 2. The airport has banned all single-use plastic items like disposable cutlery, thermocol items, bubble wraps, disposable dish, bowl and plastic straws. The plastic items have been replaced with steel straws at the GVK lounge, cutlery and other items made of cloth.