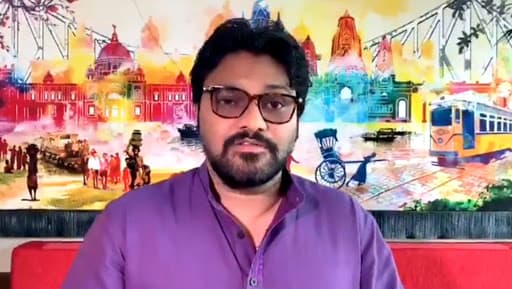 New Delhi, August 27: While the cremation of Former Finance Minister Arun Jaitley was taking place on Sunday, and people were grieving his demise, there was one thief present in the crowd who saw a golden opportunity even during the mourning period. At least 11 people reported that their phones were stolen while they were present during the cremation. BJP leader Babul Supriyo was among those who were robbed of their phones. Arun Jaitley Cremated at Nigambodh Ghat With Full State Honours, Nation Bids Tearful Adieu to Senior BJP Leader.
Patanjali spokesperson SK Tijarawala informed on Monday that atleast 11 people, including BJP MP Babul Supriyo, had their phones stolen during the cremation of former finance minister Arun Jaitley at the Nigambodh Ghat.
"When all were paying their last tribute to Arun Jaitley, the phone from which this photo was taken, also gave me a final goodbye," Tijarawala tweeted tagging Home Minister Amit Shah along with Delhi police on his post. He even shared the current location of his phone.
Check Tijarawala's tweet:
दुखी मन के साथ जब सब आधुनिक भारत के प्रखर व्यक्तित्व श्री अरुण जेटली जी को अंतिम प्रणाम कर रहे थे तब ये फोटो जिस मोबाइल से लिया गया वह फोन भी मुझे अंतिम प्रणाम कर गया।

दुखद है कि..#निगमबोधघाट में मेरा, पूर्व मंत्री, सांसद श्री @SuPriyoBabul जी व 9 अन्य लोगों के फोन चोरी हो गए.! pic.twitter.com/ZgkYMJCExB

— Tijarawala SK (@tijarawala) August 26, 2019
Replying to Tijarawala's tweet, BJP MP Babul Supriyo admitted that his phone had been stolen at Arun Jaitley's cremation.
Check Babul Supriyo's Reply:
Chori nehi Dada. Bohot smartly pickpocket kar kia gaya•that push & over 6 of us lost our phones in one single spot! I had even caught the guy's hand while trying to save myself from tumbling over but it slipped away. I am told at least 35 people got their phones pickpocked😪 https://t.co/I7BqUsz88y

— Babul Supriyo (@SuPriyoBabul) August 26, 2019
Former Union Finance Minister Arun Jaitley was cremated with full state honours at Nigam Bodh ghat crematorium on Sunday as VIPs and thousands of people bid teary-eyed farewell to the Bharatiya Janata Party (BJP) stalwart.  The last rites were performed by his son Rohan. Arun Jaitley died on Saturday due to organ failure.