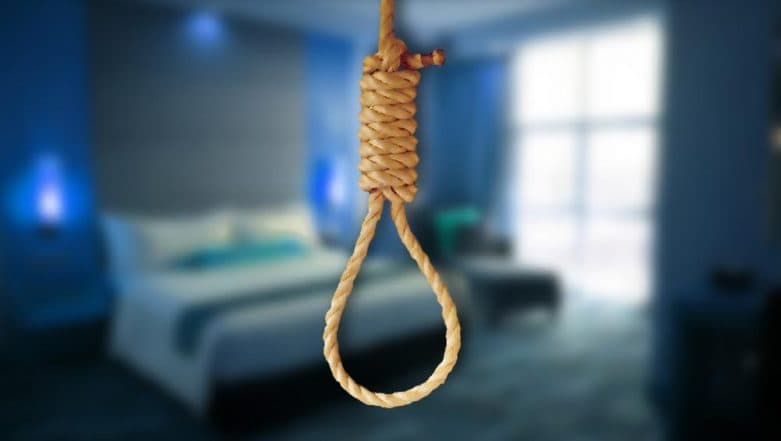 New Delhi, August 20: In a shocking incident from the city, a 34-year-old techie committed suicide on Sunday night and has blamed his wife for it. In a suicide note, which the deceased left behind, the man has mentioned that he is ending his life because of his wife. According to a Times of India report, the victim worked in a software company and lived in a rented apartment with his wife and a four-year-old son. Mysuru Mass Suicide: Family of 5 Shoots Self in Chamarajanagar District.
According to the statement given by the deceased's wife, on that fateful day, her husband after dinner went inside the room. Later his body was found to be hanging from the ceiling. In the suicide note, the man mentioned that his wife suspected him of having an affair with his colleague and had publicly shamed him.
This incident disturbed him a lot and he used to remain depressed. Other family members of the victim are also being interrogated by the Police and the suicide note has been sent to the forensic lab. In another case that took place recently, a family of five committed suicide by allegedly shooting themselves near Gundlupete in Chamarajanagar district. Police suspected that the debt burden could be the reason why the family took such an extreme step.