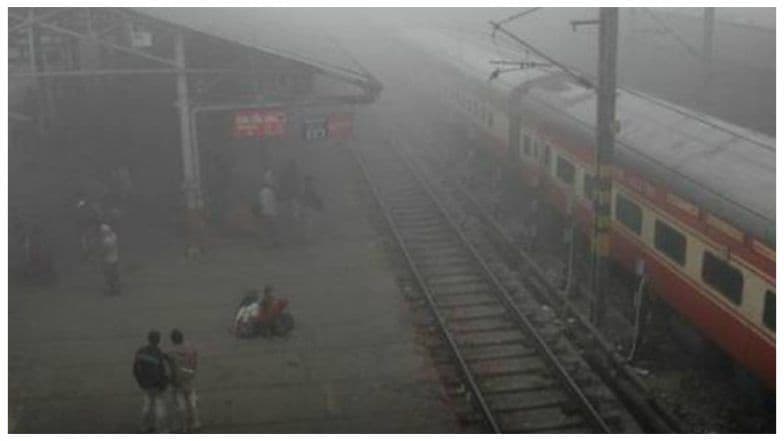 New Delhi, February 12: A total of 18 trains towards Delhi are running late due to low visibility as dense fog engulfed North India. In the past few days, the entire region was enveloped with a blanket of dense fog. Yesterday also 17 trains were delayed because of fog, while on Sunday 20 trains were also delayed.
Meanwhile, according to the India Meteorological Department (IMD), on February 14, thunderstorm accompanied with hailstorm and gusty winds are likely to be witnessed at isolated places very likely over Jammu and Kashmir, Himachal Pradesh, Punjab, Haryana, Chandigarh, Delhi, West Uttar Pradesh, north Rajasthan and West Madhya Pradesh. Fog Leads to Accident in Jhajjar; 50 Vehicles Crash Into Each Other on Rohtak-Rewari Highway in Haryana, 8 Dead - Watch Video.
Also, heavy snowfall and rains are predicted over Himachal Pradesh, and Jammu and Kashmir on Wednesday, whereas heavy rainfall is likely over Punjab and Haryana and Chandigarh. On February 7, heavy rainfall accompanied with hailstones hit plains of North India including Punjab and Delhi-NCR due to which temperatures in the region dipped considerably.