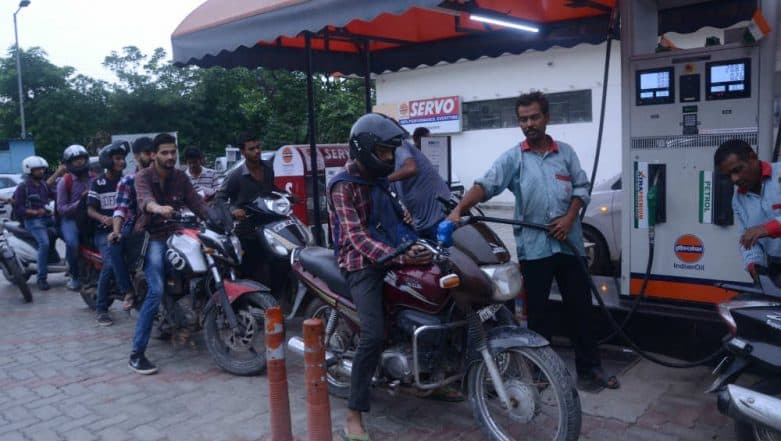 Mumbai, May 24: The price of petrol and diesel experienced a marginal surge on Friday, a day after the results of Lok Sabha Elections 2019 were announced. The price of petrol and and diesel was revised to Rs 71.39 per litre in Delhi and Rs 77 per litre in Mumbai from 6 AM, May 24. The rise in price of petrol in Delhi is Rs 0.14 and Rs 0.14 in Mumbai, compared to Wednesday, said Indian Oil. Lok Sabha Elections Results 2019: BJP Gets Full Majority, Set to Cross 300-Mark, Congress Improves Tally to 52.
Whereas the price of diesel in Mumbai and Delhi on Thursday stood at Rs 69.63 per litre and Rs 66.45 per litre, respectively. The hike in the price of diesel on Thursday showed an increase of Rs 0.17 and Rs 0.16 compared to the previous day. Narendra Modi to Take Oath as PM for Second Term On May 30: Reports.
However, as far as the price of petrol and diesel is concerned, the prices have seen a fall in the metros - Delhi, Mumbai, Kolkata and Chennai.
The prices of petrol and diesel in India are reviewed by state-run oil marketing companies such as Indian Oil Corporation on a day-to-day basis. The changes are decided everyday at 6 AM in the morning. The global crude oil prices and the rupee-dollar exchange rates determine the prices of oil and the prices of fuel in the domestic markets vary.