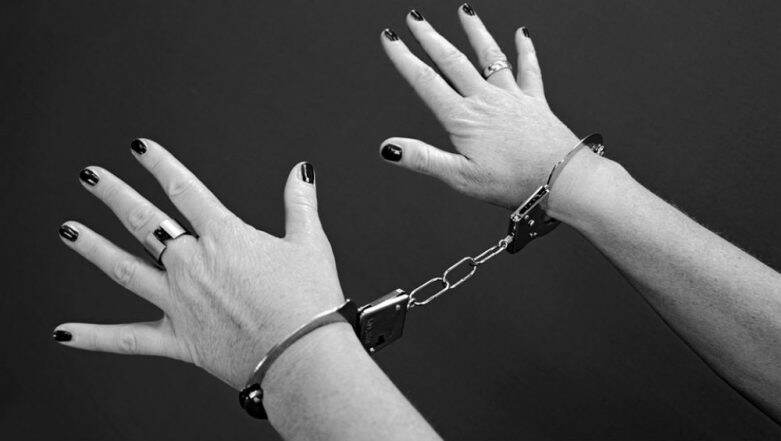 Women trying to smuggle gold hidden in their private parts were arrested at the Mumbai airport on Tuesday. Customs officials arrested two Sudanese women, Nada Omer and Manal Omer Mahmoud who had arrived from Sharjah with gold worth Rs 40 lakh. Each of them had concealed six gold biscuits in their private parts. The women were held after the metal detector beeped when they passed through it. After the women surrendered the gold, they were arrested and later released on bail.
In a similar incident, a Nigerian woman was arrested by the Narcotics Control Bureau (NCB) from the Kolkata airport after she was found in possession of drugs in her uterus. An agency official said that she admitted to carrying it in her uterus. After being questions she revealed that more contraband was concealed inside her body and she could not take it out on her own. After the medical examination, 1 mg of a white material was recovered from her body.
The Nigerian woman arrested by NCB from the Kolkata airport:
West Bengal: Narcotics Control Bureau intercepted one Nigerian national at Kolkata airport on Monday night and seized 20 blots of LSD & 12 gm of cocaine from her possession. An X-ray revealed she had some contraband concealed in her uterus. The woman is currently at a hospital. pic.twitter.com/2paIzQgGGO

— ANI (@ANI) July 10, 2018
In another incident of smuggling gold, officials seized one kg gold worth Rs 27 lakh from under the seat of a plane accused arrived in. Officials got hold of the accused after receiving input from the passenger's associate, Hafiz Abdurrub. They were caught with 2kg of gold bars in the undergarments. After he informed officials about his associate, they nabbed Sheq Ifran near the exit gate and recovered 3kg gold from him. The seizing the things, they have been sent to custody.