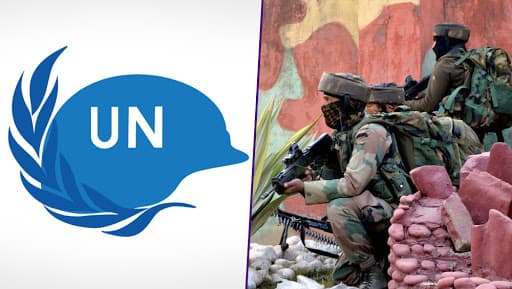 New Delhi, September 12: The Indian Army on Thursday informed that they had recovered the mortal remains of Lt Col Gaurav Solanki from Democratic Republic of Congo's Lake Kivu where he had gone kayaking five days ago. The senior Indian Army officer was posted in Congo on a United Nations Peacekeeping deployment. Indian Army Warns of Possible Terror Attack in South India as Reports Say LeT Terrorists Infiltrated Into Tamil Nadu, Security Tightened
The decorated Army officer -- Lt Col Gaurav Solanki was deputed as a military observer in a UN mission in the Central African nation. He went missing after he visited with a group to the lake -- located near Tchegera Island on the border between Congo and Rwanda on last Sunday.
Here are some tweets about his confirmation of his death:
#UPDATE Intensive search was carried out to retrieve the officer. The mortal remains of the officer were retrieved today, inside Lake Kivu. https://t.co/saxkdLcKZ3

— ANI (@ANI) September 12, 2019
#LestWeForgetIndia🇮🇳 Lt Col Gaurav Solanki, #SenaMedal CO designate, 12 PARA (SF)

The #IndianBrave was deployed to @MONUSCO, and went missing while kayaking at Lake Kivu, Congo, on 8 Sept 2019 and his mortal remains retrieved today, 12 Sept 2019.

His memory will live on forever. pic.twitter.com/qOumEVnPQb

— LestWeForgetIndia🇮🇳 (@LestWeForgetIN) September 12, 2019
Informing about the incident, an official stated, as IANS quoted, "Everyone had returned except Solanki following the kayaking trip. A massive search and rescue operation was launched with speed boats and helicopters to search for the missing officer. His dead body was retrieved around 11 a.m. on Thursday." They added that Solanki's body was found at a distance of one kilometre from Tchegera Island.