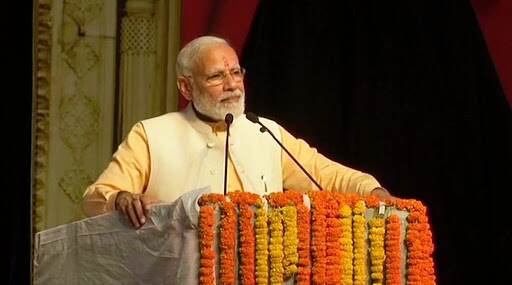 Mumbai, October 17: Ahead of 2019 General Assembly Elections, Prime Minister Narendra Modi will be addressing rallies in Parli, Satara and Pune in Maharashtra on Thursday. PM Modi addressed rallies in Akola, Jalna and Panvel on Wednesday. Maharashtra Assembly Elections 2019: PM Narendra Modi to Address Rallies in Akola, Jalna And Panvel Today.
Prime Minister Narendra Modi on Wednesday hit back at the Opposition, which had accused the ruling Bharatiya Janata Party of diverting people's attention from real problems. This came on the day Nationalist Congress Party chief Sharad Pawar claimed the saffron party was raking up Article 370 repeatedly instead of focusing on problems like unemployment, farmers' troubles, and failing industries.
Check ANI tweet:
Prime Minister Narendra Modi to address rallies in Parli, Satara and Pune in Maharashtra, today. (File pic) #MaharashtraAssemblyPolls pic.twitter.com/f5M2J3Qg67

— ANI (@ANI) October 17, 2019
The assembly election in Maharashtra is scheduled to be held on October 21 and the counting will be held on October 24. The ruling BJP-Shiv Sena coalition, which also includes other small parties, is in direct contest with the Congress-NCP alliance.
Earlier this week, PM Modi started campaigning in Haryana with a focus on Manohar Lal Khattar's no-corruption image along with delivering on central social welfare schemes.